Cheap price M3 to M100 carbon steel din934 hex nut
Product Introduction:
Hexagon nut (Hexagon nut) is used in conjunction with bolts and screws to connect fastening machine parts.The type 1 hexagon nut is the most widely used, and the c-class nut is used for the machine, equipment or structure which is rough on the surface and is not high in accuracy.
Class A and class B nut are used for the surface to be smooth and require high precision for machines, equipment or structures.The thickness of the type 2 hexagon nut is thicker, and it is often used in the occasion of needing to be disassembled.The thickness of the hexagonal thin nut is thinner and is used for the restricted surface area of the connected machine.
Cheap price M3 to M100 carbon steel DIN 934 hex nut
1, Product Name: Carbon Steel Stainless Steel Hex Nuts
2, Material: Carbon Steel
3, Finish: Plain, Zinc Plated, Black, HDG
4, Standard: DIN6334, ANSI B18.2.2
5, Grade: G4.8, G6.8
6, Thread: UNC, UNF
7, Packing: Carton, bag or according to customer's requirement.
8, Small MOQ available, fast lead time.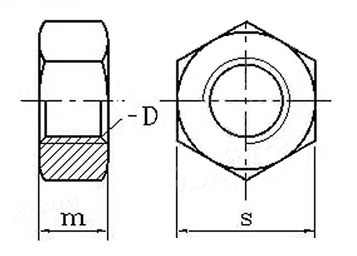 Thread Size
D
Pitch
P
m
s




max
min
max
min
M6
1
5
4.7
10
9.78
M7
1
5.5
5.2
11
10.73
M8
1/1.25
6.5
6.14
13
12.73
M10
1/1.25/1.5
8
7.64
17
16.73
M12
1.25/1.5/1.75
10
9.64
19
18.67
M14
1.5/2
11
10.3
22
21.67
M16
1.5/2
13
12.3
24
23.67
M18
1.5/2/2.5
15
14.3
27
26.16
M20
1.5/2/2.5
16
14.9
30
29.16
M22
1.5/2/2.5
18
16.9
32
31
M24
2/3
19
17.7
36
35
M27
2/3
22
20.7
41
40
M30
2/3.5
24
22.7
46
45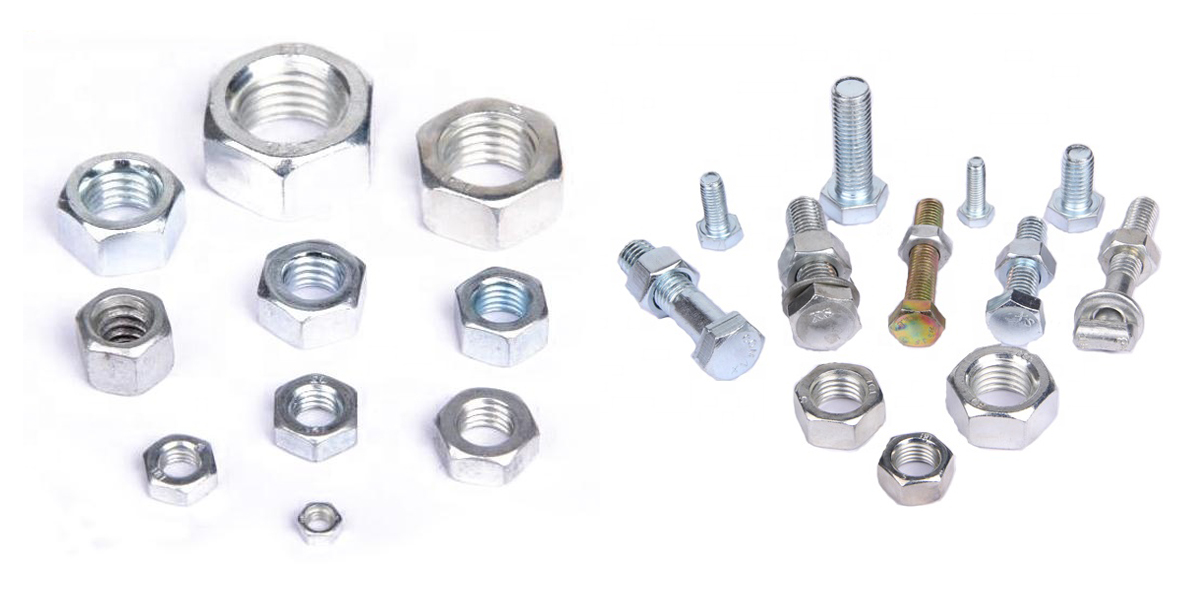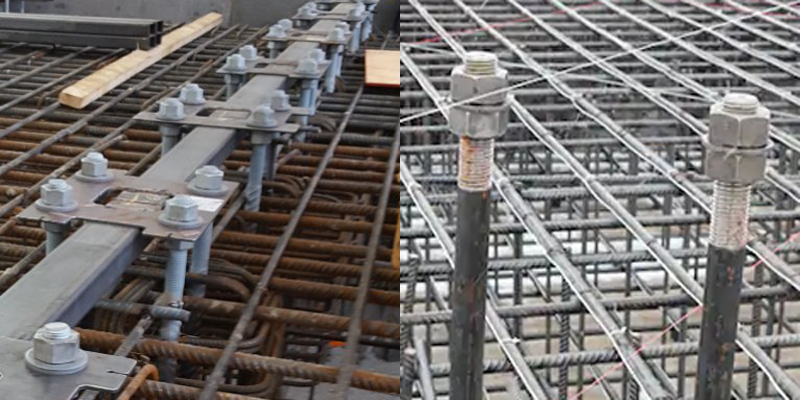 Samples
Free sample for your testing
Packaging
Usually carton with pallet or customized