12mm 15mm 18mm Hollow plastic building formwork

Hollow plastic building formwork is a kind of energy-saving and green environmental protection product, pp plastic combined with macromolecule nano-technology. It is a new product after wood formwork, composite steel formwork, bamboo-wood bonding formwork and all-steel large formwork. It is energy saving and environmental protection,and can completely replace the traditional steel formwork, wood formwork, square wood, What's more, its amortization cost is very low.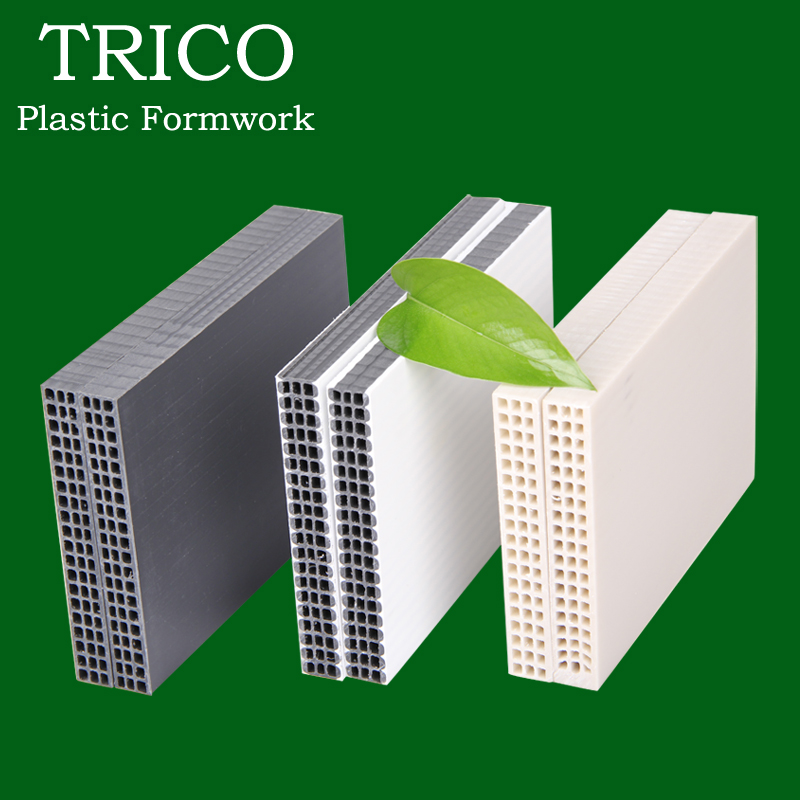 The hollow plastic building formwork is environment-friendly and energy-saving, economical and practical for its recycling, and becomes a new favorite in the construction industry because its waterproof and corrosion resistance. The product will gradually replace the wood template in the building, thus saving a lot of wood resources for human, and has a great effect on protecting the environment, optimizing the environment and reducing the carbon emission. The hollow plastic building template can be fully recovered and reused by 100%, and the zero-waste discharge is really realized, and it will be the revolutionary building material in the 21st century. The application of several patented technologies has more fully improved its utility: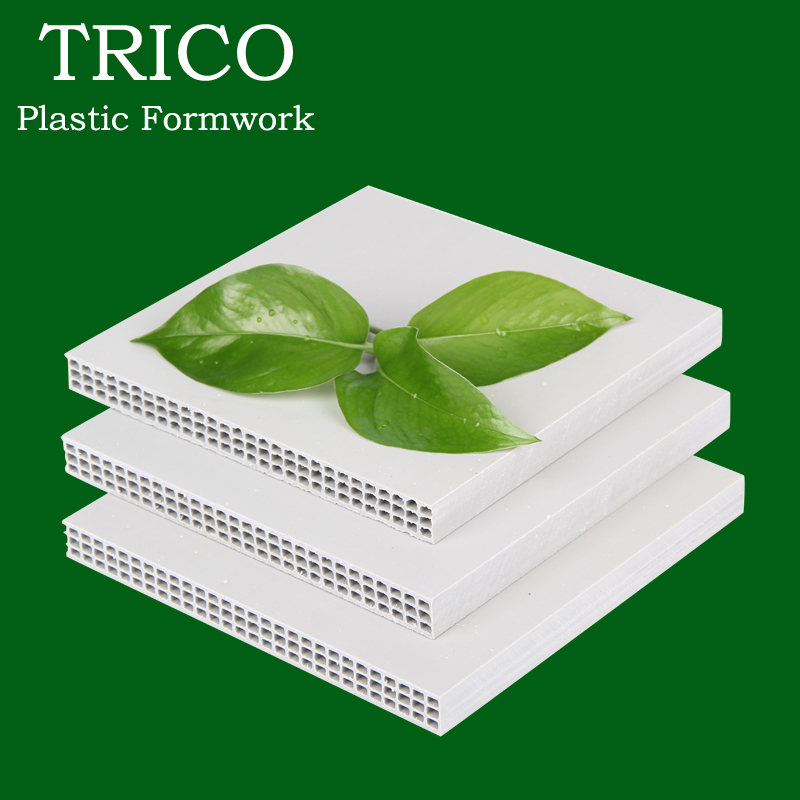 1. Nanotechnology support
The hollow plastic building template is modified by the high-molecular nano-technology, and the original "nano-polymer additive" and the additive can guarantee the toughness of the template while improving the hardness of the template, improve the bending modulus of the template and improve the defects of the conventional plastic building template, The deformation rate of the template is controlled to be within 2mm, the diagonal is controlled within 0.5 mm, and the construction requirement is better met.
2.Production-university docking

Our company and Chang An university College of Polymer material strong union. And we successfully developed the Nano-polymer material, applying to our plastic formwork, to improve the quality of the formwork.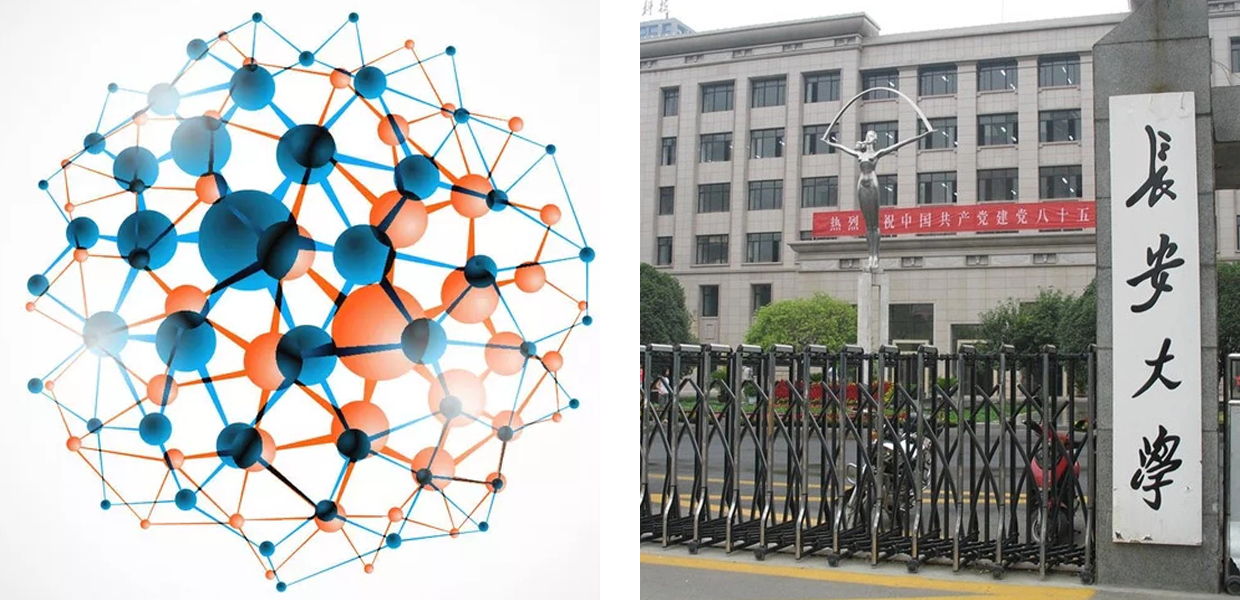 3. Patent production process
Hollow plastic building formwork adopts patent-initiated "double-machine co-extrusion" process, which greatly avoids the deformation caused by hot expansion and cold shrinkage, and has the incomparable advantage. The surface hardness of the product is high, friction resistance, easy form release, wide range of construction temperature, heat and cold resistance, anti-aging, non-warping, non-cracking. Can withstand a variety of construction loads, products have a certain flexibility, can be used in Radian buildings, tunnels, bridges.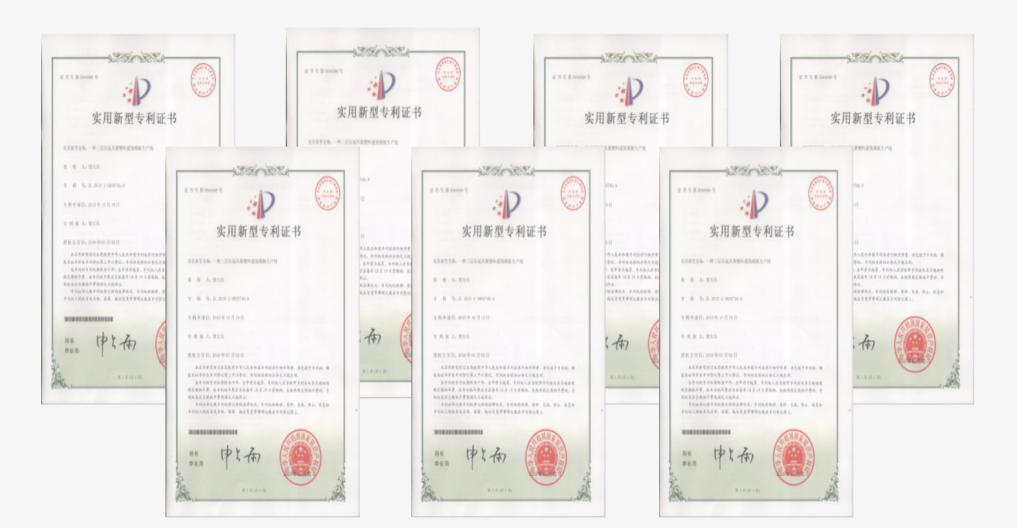 Plastic formwork VS Traditional formwork
| | | | | |
| --- | --- | --- | --- | --- |
| Item | Hollow Plastic Formwork | PVC Formwork | Wooden Formwork | Aluminium Formwork |
| Price(USD) | 12.53 | 11.24 | 5.25 | 119.94 |
| Available times | 50 | 20 | 6 | 100 |
| Drop test(10m) | No break | No break | break | Severe deformation |
| Abrasion resistance | Excellent | Excellent | Bad | Excellent |
| Deformation condition | No deformation | No deformation | Deformation | No deformation |
| Stripping process | Easy | Easy | Difficult | Difficult |
| Book nail | Easy | Difficult | Easy | No nails |
| Dilatability and shrinkage | Very little | Variation with temperature | Little | Little |
| Energy-saving | Recycled | Recycled | Large lumber consumption | Recycled |
| Weight(kg/㎡) | 8 | 13 | 7.2 | 25 |
| Scrap value(USD/㎡) | 4.20 | 2.70 | 0.15 | 29.99 |
| Share cost(USD) | 0.17 | 0.42 | 0.84 | 0.90 |
PP(Polypropylene) Plastic Formwork

12-20mm thickness all we can provide


Size
Thinckness
Weight(kg±0.25)
Density
Container loading(pcs)
20HQ
40HQ
1.22*2.44M
12MM
21
587.8kg/m3
590
1200
1.22*2.44M
14MM
24
575.8kg/m3
510
1080
1.22*2.44M
15MM
25
559.8kg/m3
470
1026
1.22*2.44M
16MM
27
566.8kg/m3
440
936
1.22*2.44M
18MM
29
541.2kg/m3
390
900
1.22*2.44M
20MM
31
516.2kg/m3
336
720
Product specifications and thickness can be customized to customer requirement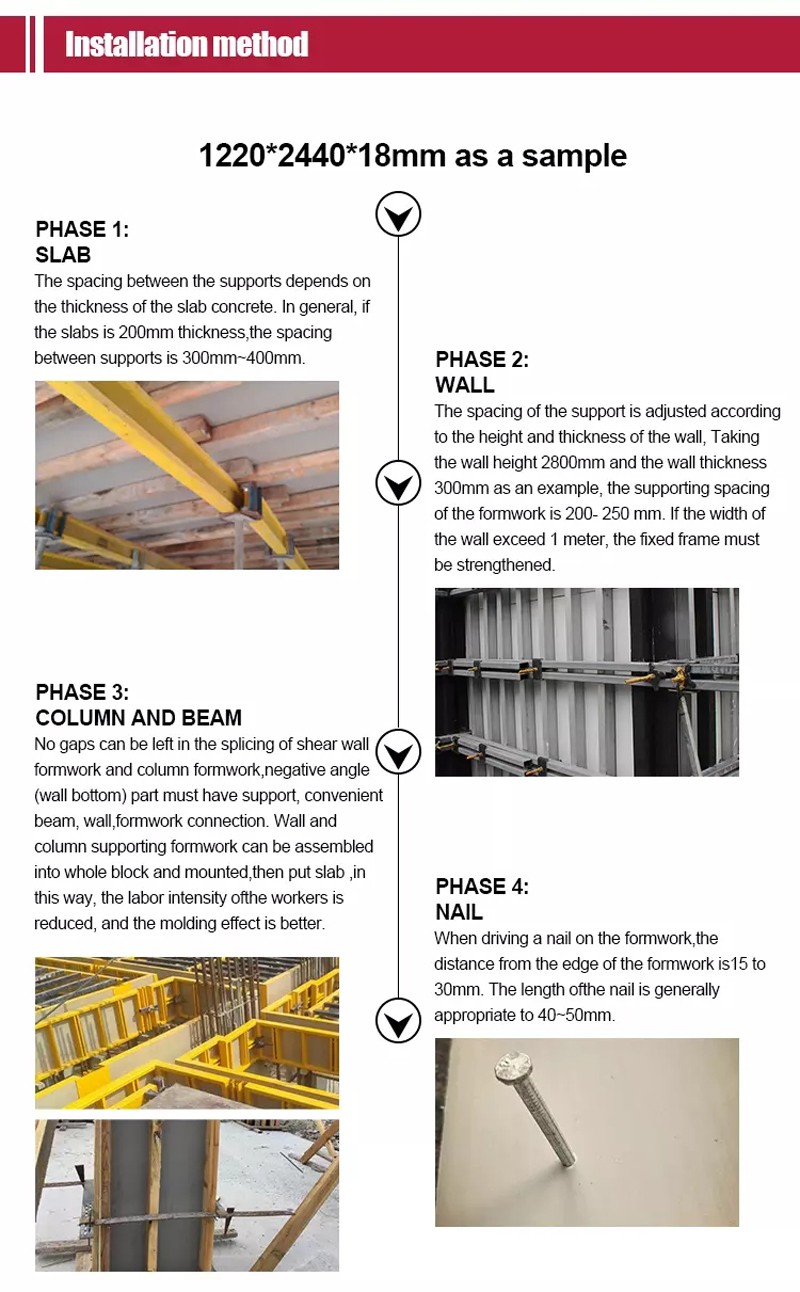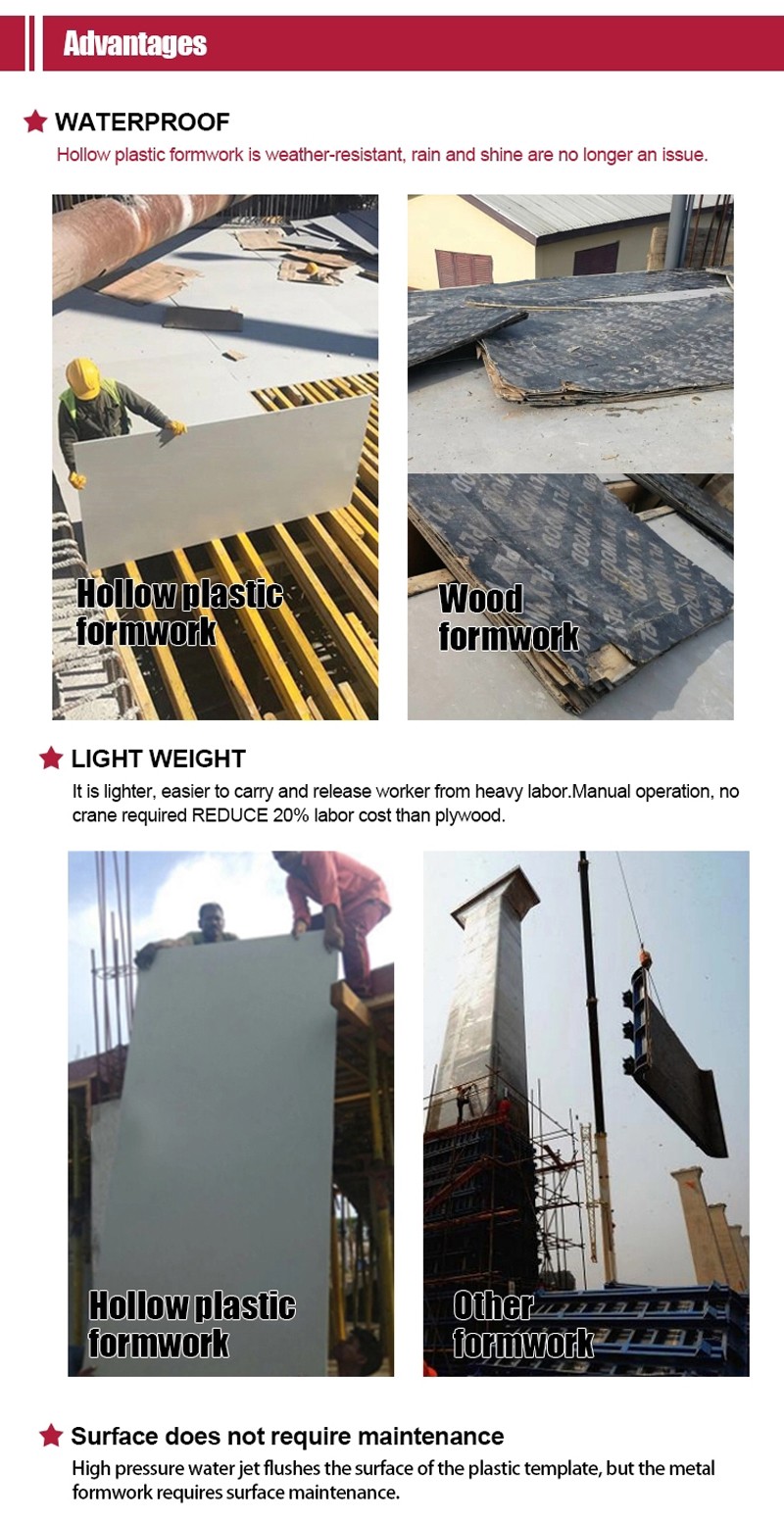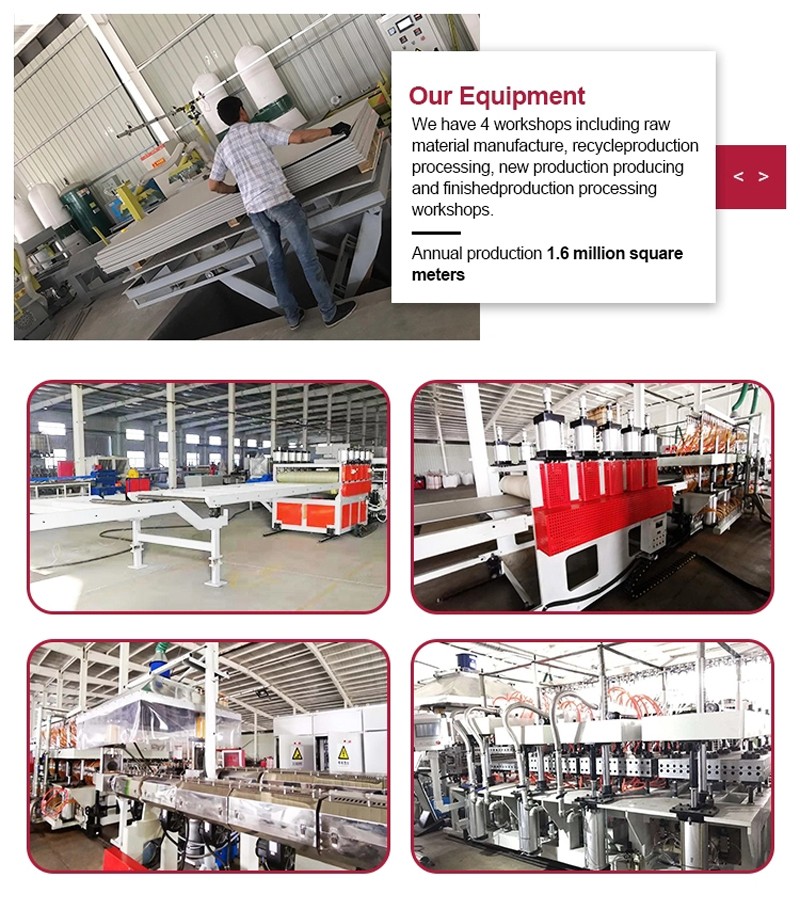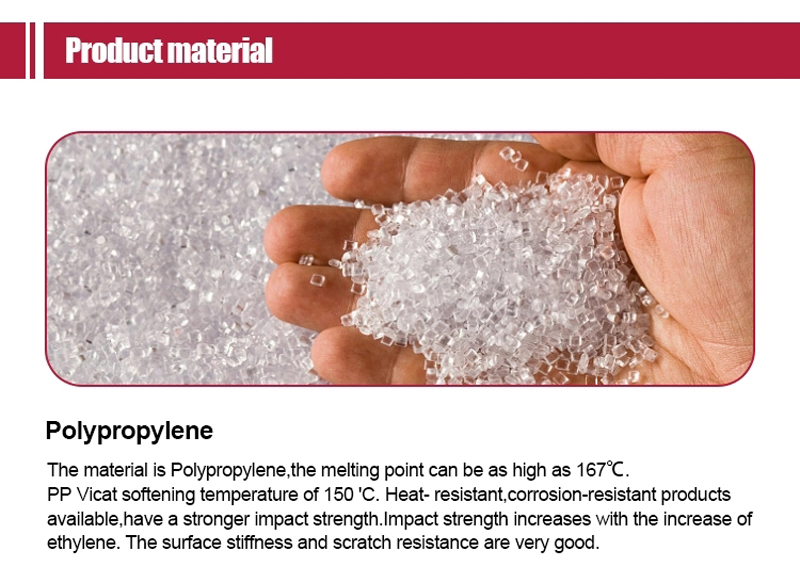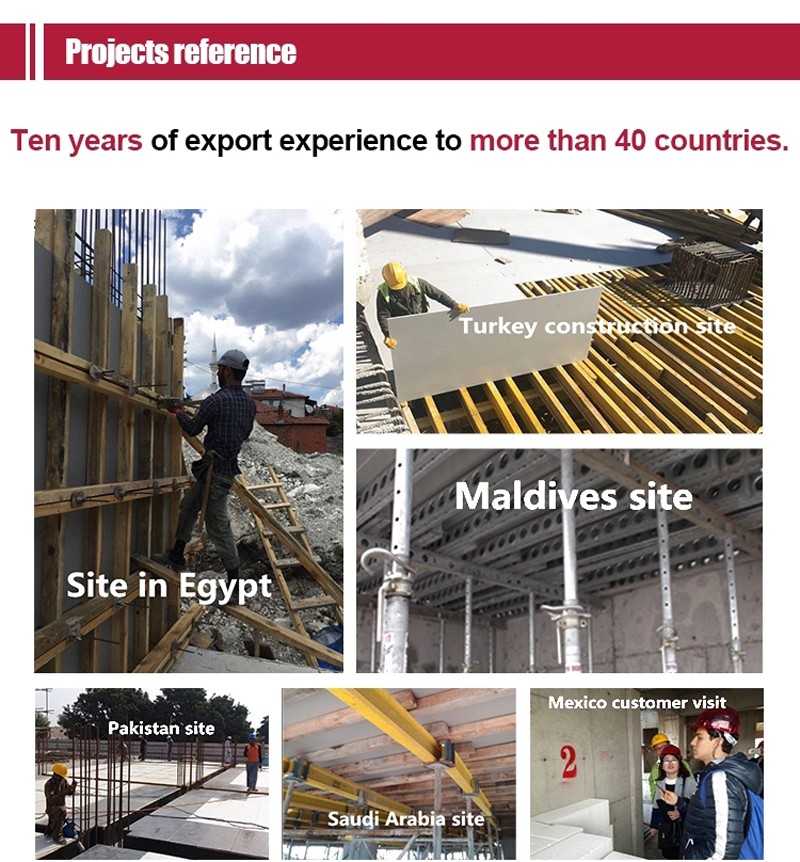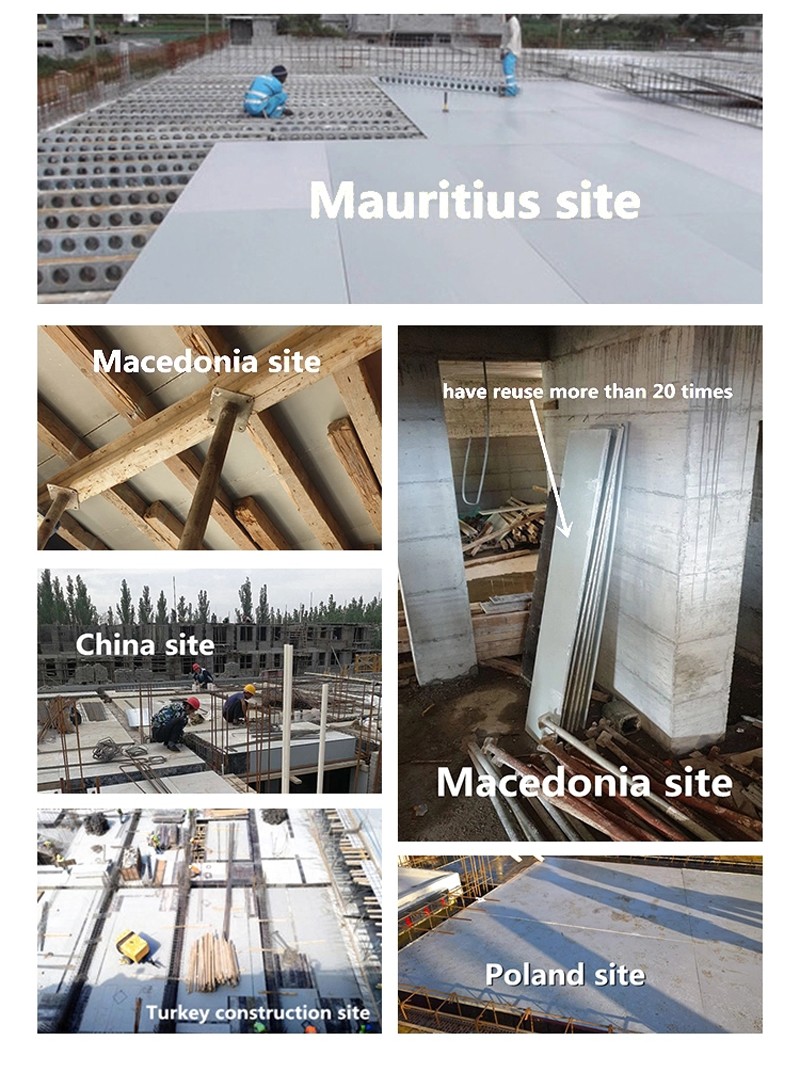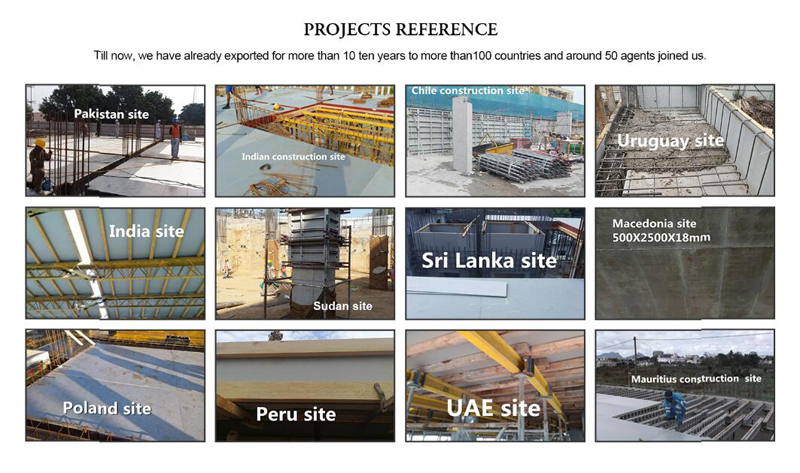 Advantages of plastic formwork
1.Stable and weather-resistant. The machine has the advantages of high mechanical strength, no shrinkage, no moisture absorption, no wet expansion, no cracking, no deformation, stable size, alkali resistance, corrosion resistance, flame-retardant waterproof, use and storage without any anti-corrosion treatment, and does not pollute the surface of the concrete.
2.Smooth. The stitching of formwork is strict and smooth, and the effect of pouring molding is good. The surface finish of concrete structure after demoulding far exceeds that of the existing Fair-Faced Concrete formwork, without the need of secondary plastering and saving in work and material.

3.Light and easy to install. The invention has the advantages of light weight, good toughness and strong process adaptability, can be used for sawing, planing, drilling and nail, can be used as a curved-surface special-shaped formwork, can be connected in any combination in the longitudinal direction and can be randomly formed into any geometric shape, and can meet the needs of various building forms.
4. The demoulding is simple and convenient. The concrete does not touch the form surface, does not need the mold release agent, can Easy demoulding by tapping the template, shortens the work hour, saves the manpower, speeds up the project progress.

5. Customization. Various specifications, any size, thickness can be customized according to the requirements of building engineering, production line once forming, reduce the cost of cutting time, speed up the progress of the project.
6.Easy maintenance. Hollow plastic formwork does not absorb water, does not crack, does not deform, alkali-resistant anticorrosion, flame retardant and waterproof, does not require special protection or storage. Saving the cost of post-storage and maintenance.

7. Energy saving and environmental protection. No pollution, no toxic and harmful gas emissions, scrap and waste formworks can be 100% recycling and reuse, zero waste discharge.
8. Cost is reduced. The service life is long, the normal working time can reach 50-70 times, the loss cost is low compared with the wood template, so the construction cost can be greatly reduced.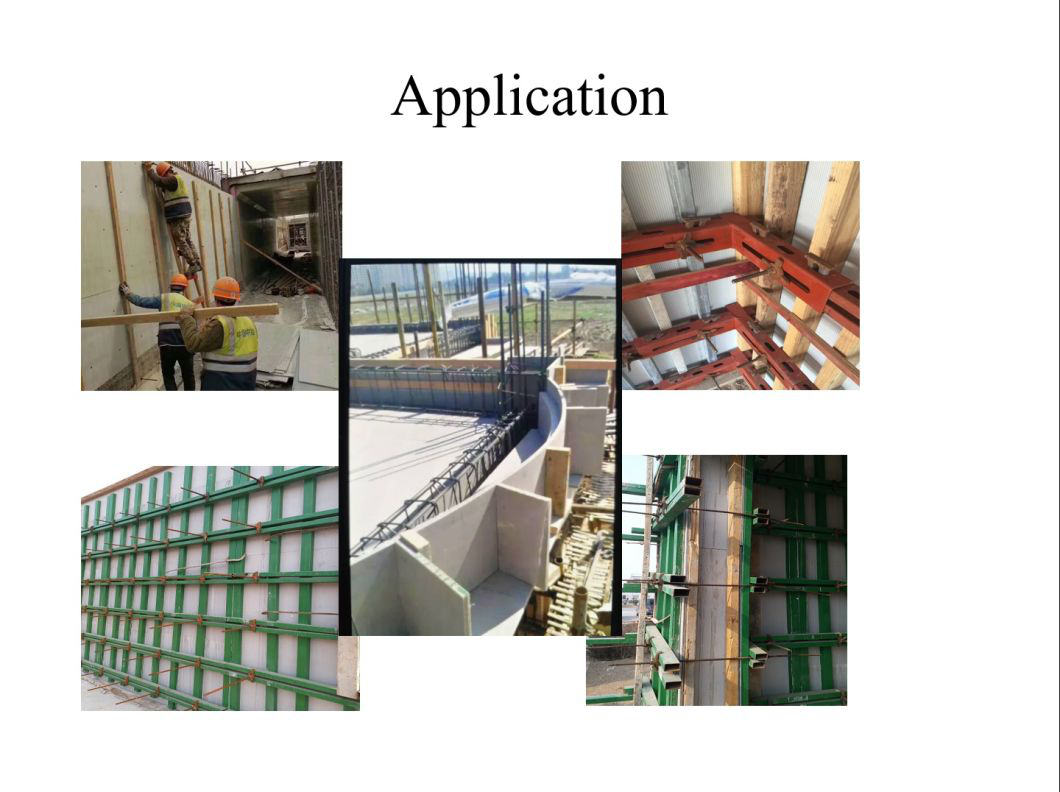 Installation Instructions
1.Ues the hollow building formwork intersecting laid with 15mm thick.
2.(1)Wood square of the distance on the surface of the intersection spacing wood square distance according to the thickness of the slab concrete in general the thickness of less than 0.15m floor spacing is 200~250m. (2)The shear wall or sample using the formwork (15mm thickness spacing is 100~150mm if the shear wall pillar width more than 1 meter must add the fixed frame.
3.Die shear wall and column puzzle when leaving no gaps internal angle the bottom of the wall parts must have wood square beam wall formwork connection shear wall made 4 after the mold must be assembled into the whole hoisting then lay flat reduce labor intensity forming effect is good.
4.When the nail to the formwork from the formwork edge distance 15~30mm strength wants moderate nail nails is 40~50mmm in length should not be too long or too short.
5.Beam bottom of a piece of wood square must set aside 15 mm seam allowance wallboard made on wood square seam allowance it does not leak slurry and wallboard material saving .