X Flat Ties are used with Wedge Bolts to secure and space modular forms. X Flat ties are available in 6″ up to 84″ in 1/2″ increments. The standard break back is 1/4″.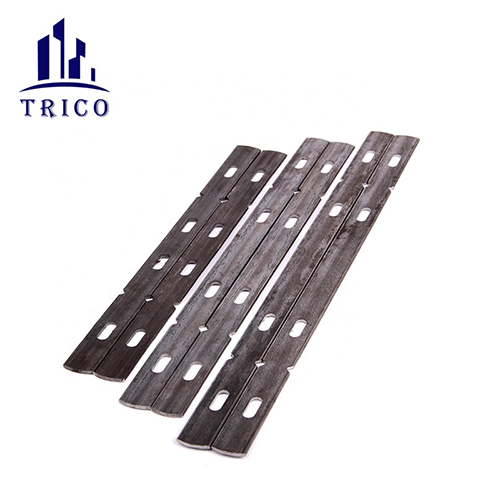 Wedge bolts connect panels and tie together, eliminating the need for special tools or equipment in the setup process. Two identical wedge bolts work as a single lock-bolt set, connecting and clamping together. However, additional bolts may be needed for walker attachments, scaffold brackets, etc.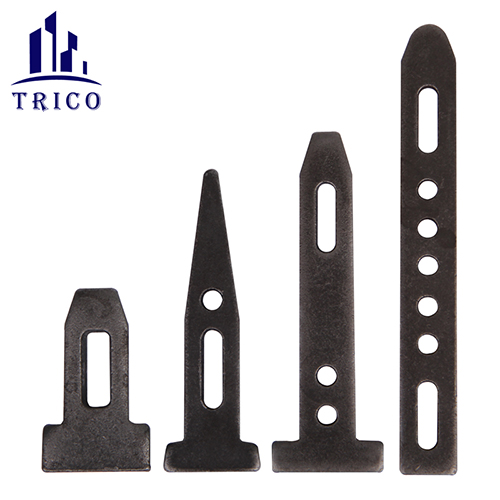 One Piece Waler Clamps attach through the wedge bolt slot of modular type forms to provide wedge action aligning with single or double lumber.
Z Tie Holders are used in conjunction with Waler Ties to secure double 2x lumber wales to modular type forms.  The Waler Tie is available in two sizes to accommodate 2 x 4 and 2 x 6 lumber.
Turnbuckle Form Aligner Lumber forms (also refers to as kickers) which brace and support the fully assembled wall from the fluid pressure of the concrete.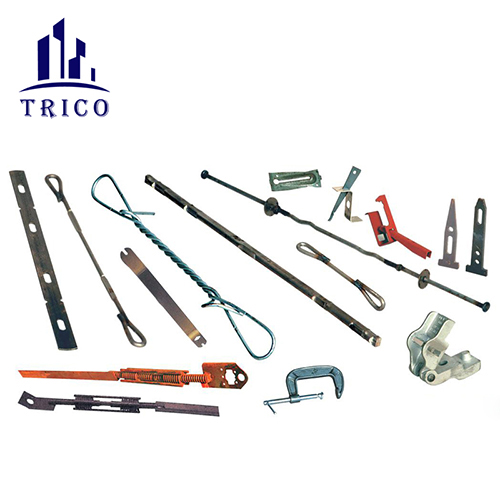 Packaging