Plastic Reinforcement Rebar Spacers
Plastic Rebar chairs for concrete support are used to support the rebar mats or cages at the desired heights in order to achieve proper concrete coverage and maximize the benefit of reinforcing steel.
Plastic Rebar chairs are made out of durable non-corroding high density plastic which is both strong and light. Our rebar chair systems cannot change shape and will provide a uniform concrete cover.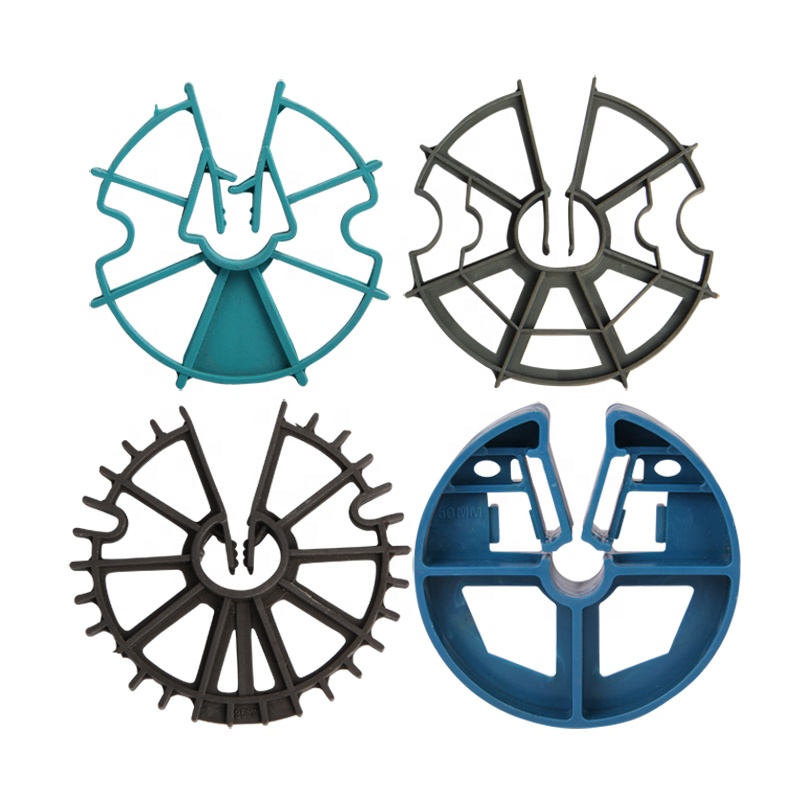 A plastic Rebar Chair for concrete support can be used in tilt-up and slab work. They are stable and economical. Its fastening system is strong and versatile.
We have Different kinds of plastic rebar spacers such as Plastic Rebar Wheel spacers, Plastic Rebar chair Spacers, Plastic Rebar Clips Spacers, Plastic Slab Bolsters, Plastic Rebar Cap, Plastic Rebar Ladder Spacers, etc.