The steel frame formwork is mainly used for wall and column's concrete pouring. It's light-weight panel formwork, and very suitable small building like villa, low-rise building. And it is also known as Euro Form. It is working together with Flat Tie and Wedge Pin and hooks.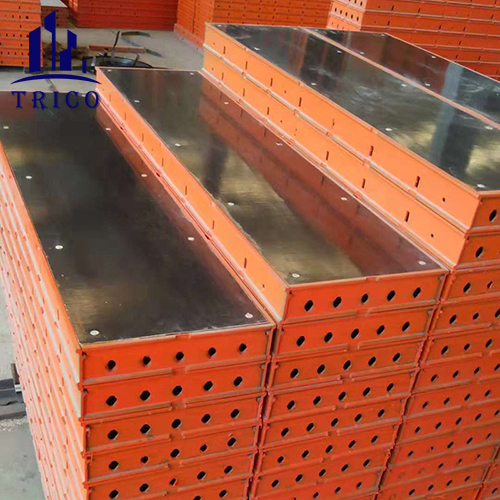 The characters of the Euro Form:
1. Simple structure : Steel Frame Formwork System is mainly made up of steel frame formwork, sealing board, out corner, inner corner, tension bar, wedge, hook, steel pipe, timber beam and steel props. These simple parts could be assembled for wall, column, slab and beam in together.
2. Long life : the steel frame could be used no less than 150 times without damage, lot times turnover means cost saving.
3. Easy to assemble and disassemble : All the parts could be assembled and disassembled by hand with only a hammer.
4. Light weight : steel frame formwork system is very light, it could be moved by hand.
5. High quality of concrete : the smooth plywood panel makes the surface of the concrete very smooth.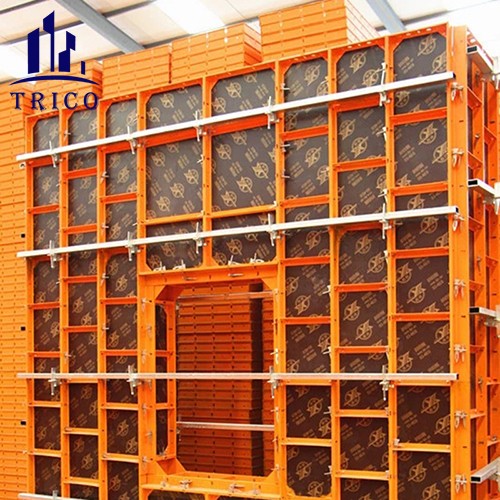 There are three kinds of the shuttering sheet we can offer. One is the traditional Plywood, with the life time 10-20 times. The second is the PP Hollow Plastic Formwork. And the third is the PVC solid Plastic Formwork.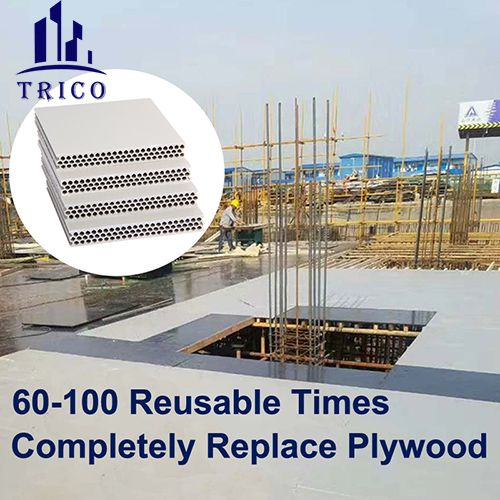 All these three kinds of the shuttering board can work well with our Euro Form. The advantages of the Plastic Formworks are:
Light in weight
Easier installing
Temperature resistance (-30℃-60℃ can work well)
Fire resistance
Water resistance
Recycled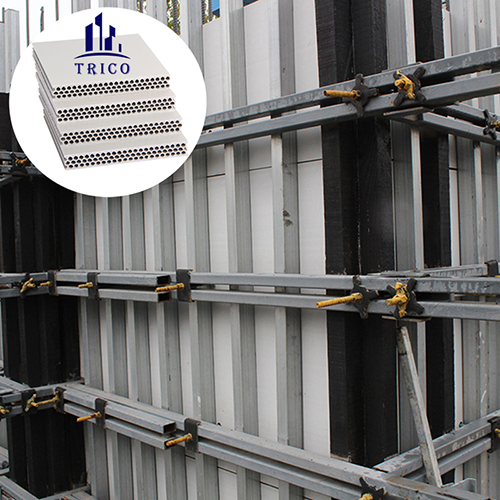 For more concerning please contact us at [email protected] for details.