Hebei TRICO F Steel Profile/F Bar for Construction Formwork Panels
The concrete form panels are kind of systemized formwork, easy to install and to dismantle for the reinforced concrete construction in any type.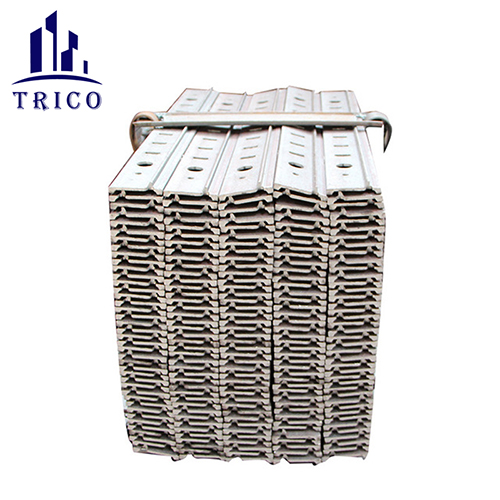 The structure of the panels is conveniently designed for various functions, enabling the panels to be reused repeatedly, helping save the costs on materials and reduce the times for work by simplifying and accelerating the process. Consequently it can cut down on the labor costs and expenses.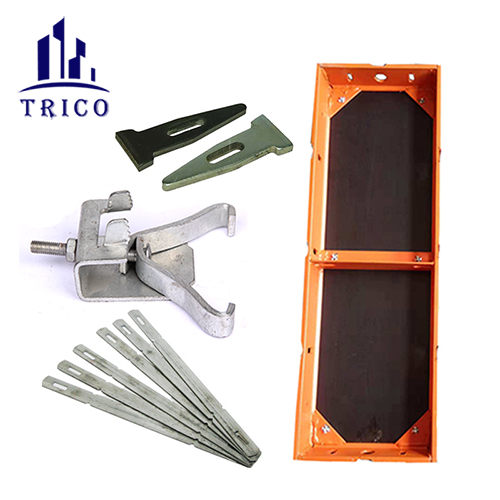 Basic and standard products as well as various products for different types and sizes of constructions are available from manufacturing.
Recycling the panel after its life-span can help reduce costs, because we can remove plywood, adjust the frame and the angle, get rid of the impurities, carry out coloring and finally attach the new plywood. The recycled forms still perform as good as the new ones, with substantially reduced costs. Other types of recycled panel are those who combine the recycled frames and the used plywood which is still in good condition.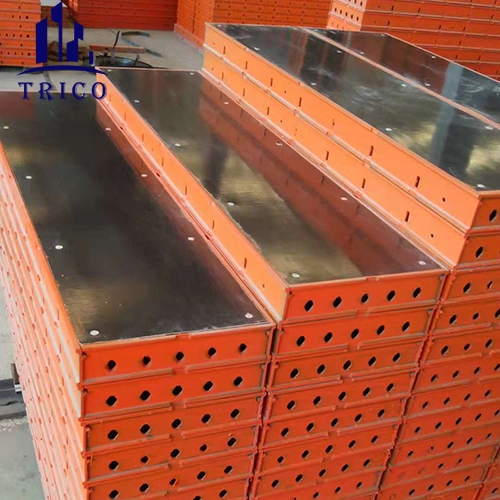 This kind of steel frame formwork is mainly used for wall and column's concrete pouring. It's light-weight panel formwork, and very suitable small building like villa, low-rise building. It's similar to Symons Form.
We have two type: China standard size and British size. And our panels can be work both with Plywood and Hollow Plastic Formwork Sheet.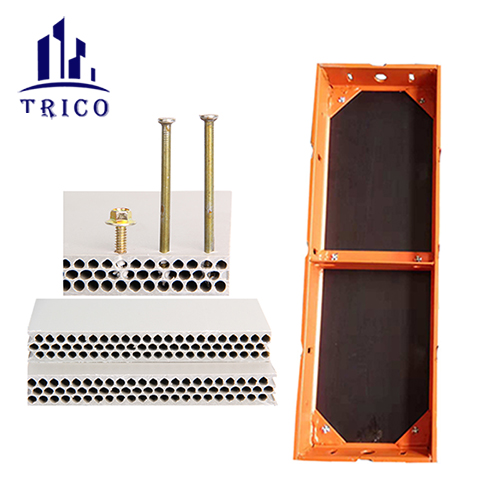 Contact us and for more details. And believe me that working with us will bring you more benefit.