How the Hy-Ribbed Formwork to be Popular
Hy-Ribbed Formwork is also known as Permanent Formwork. It is used as the consumable template.The edges of the open of the mesh will be inset in the concrete when the concrete pouring behind the formwork. That will be a mechanical wedge to link with the near concrete block.The quality of the joint can be strictly controlled。The strength of the adhesion and shearing can be equal to the excellent rough cut stitching. There is no drilling, plucking and other process needed when do the secondary pouring. It can short the construction time and at the same time make the concrete more strength.
The interface of the Hy-Ribbed Formwork sheet can be a rough surface. And it can offer the very excellent sealing for the next concrete pouring. It can do the secondary pouring directly, without drilling, plucking, cleaning, maintaining needed by hand, to make the old and new concrete block into a solid whole body. And there will not be seepage. The permanent formwork do not need to remove the formwork or make the new sealing, can directly to do the next pouring. In this way, it make the preparing work of the sealing much more easy.
It is multi performance, easy cutting and can be bending into size for different need of supporting the formwork. And it can also avoid to hurt the concrete by drilling and plucking.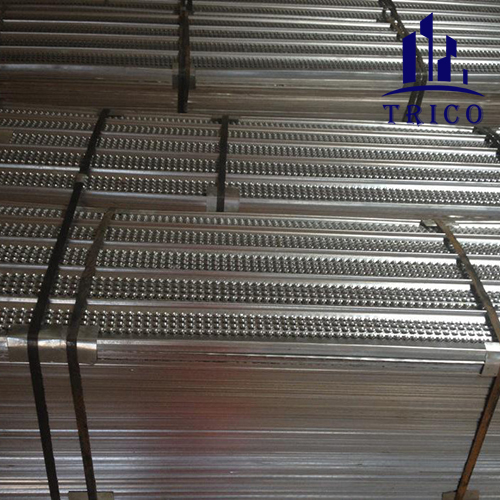 The open of the Hy-Ribbed Formwork Sheet can help to spread the pressure of the cement mortar. And the pressure can be spread about 2/3. And it is much more efficient than traditional formwork. And in that case , it can lower the quantity demand of the formwork support and reduce the cost of the labors and material cost. 
 The Hy-Ribbed Formwork Sheet is left on the surface of the concrete. It can avoid the crack because of the temperature changing. The steel bar can be easily go through the Hy-Ribbe Formwork and can be continuously bundled. The special opens on the cloth can make the steel bar with the diameter smaller than 12mm go through easily. And the bigger steel bar can be go through by cutting the opens of the cloth. And the cutting opens can be back to the original position after the bar going through. And the Hy-Ribbed Formwork can also be set before binding the steel bar. And then the bars can be set by going through the opens of the mesh.