PP Hollow Plastic Formwork PVC Formwork Shuttering Board
The Hollow Plastic Formwork Board is becoming the new favorite with its characteristics of environment protection, energy saving, recycling, anti-water and anti-erosion. It will replace the traditional Plywood in the construction field. And it will save a huge amount of forest source. And it will surely play a very important role in the environment protection, environment optimization, low carbon emission.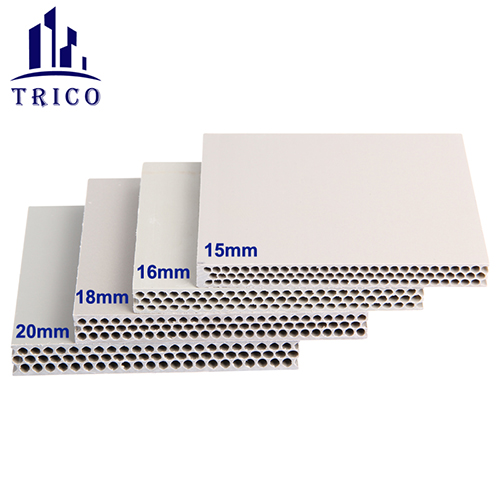 It has many advantages which can perfectly replace the Plywood and other steel formwork sheet.
Square Hole is updated to Round Hole. The structural advantage makes the Hollow Plastic Formwork is much more stronger.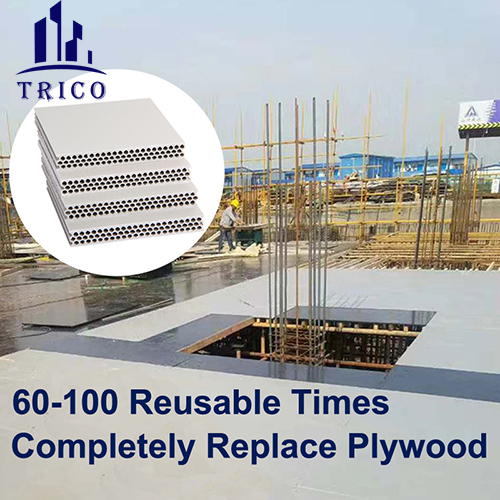 Hollow Plastic Formwork is weather resitance. Rain and strong sunshine is no longer a problem.
It is lighter and easier to carry. Release the labor from heavy labor. Manual operation, no crane is needed and reducing 20% labor cost than plywood.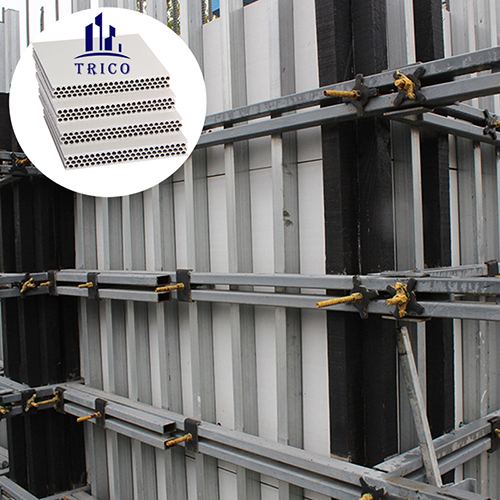 4. Surface does not require maintenance
High pressure water jet flushes surface of the plastic template directly. But the metal formwork requires surface maintenance.
User-friendly, work well with saw, drill, nail, cut and etc.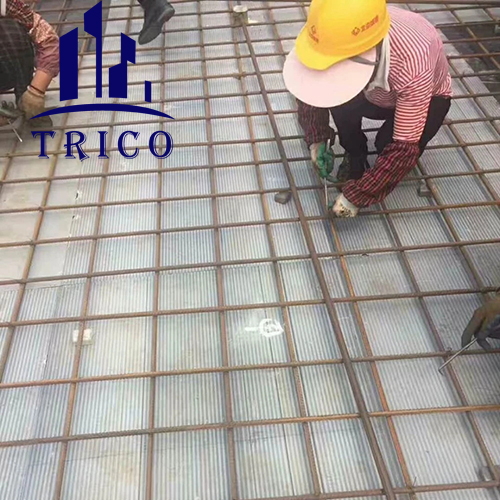 Compatible with other materials such as wood, steel, aluminium and etc.
6. High Temperature Resistance
The material is Polypropylene, the melting point can be as high as 167℃. And the vicat softening temperature of 150℃.
One set of the Plastic Formwork can finish whole high building 2x35 floors, save 60% total budget than Plywood and metal formwork.
The Hollow Plastic Formwork Shuttering Board, which is using the waste resources, it fits the need of world environment protection and further more it is surely a revolution for the construction. It can be smashed and reproduced into new products. In this way, it can be used times and times again to meet the demand of the world environment protection needed.
TRICO offer the PP Hollow Plastic Formwork with the size 1220x2440mm (4x8 feet), thickness 12mm, 14mm, 15mm, 16mm, 18mm, 20mm, 21mm. And for other special size please contact us directly for professional accompany.