A form tie is an accessory used in formwork, used to hold the concrete wall forms firmly against the lateral pressure of freshly placed plastic concrete. They maintain equal space between the forms which results in uniform thickness of walls.Hebei Trico supplies a variety of form ties, such as threaded ties, flat ties, snap ties, coil ties, loop ties, etc. Here is a simple introduction of Form Tie System mainly used in Southeast Asia.
Form Tie System is designed to protect breakage of formwork, to maintain accurate form spacing and to ensure the dimensional accuracy of the conceret structure. It is widely used in the construction industry. Besides the ease of assemly and removal, the form tie system saves construction costs as all parts are reusable except for the separator(Inner Unit) which is casted into the wall.
There are 4 types of Form Tie System:B Type, C Type, BC Type and D Type.
The Form Tie System B Type consists of B Form Tie 2pcs, B Inner Unit 1pc, Plastic B Cone 2pcs, Rib Washers 2pcs and Hex Nut 2pcs.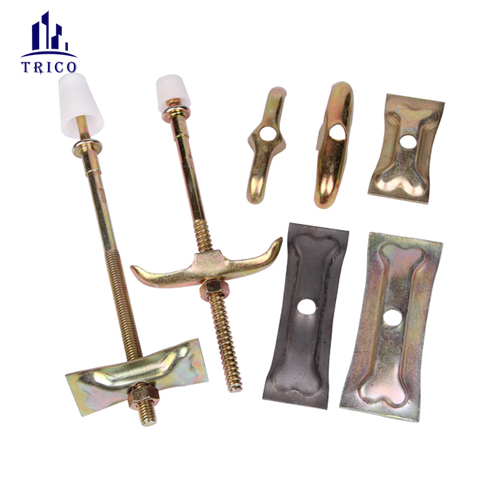 The Form Tie System D Type consists of D Form Tie 2pcs, D Inner Unit 1pc, Plastic D Cone 2pcs, Rib Washers 2pcs and Hex Nut 2pcs.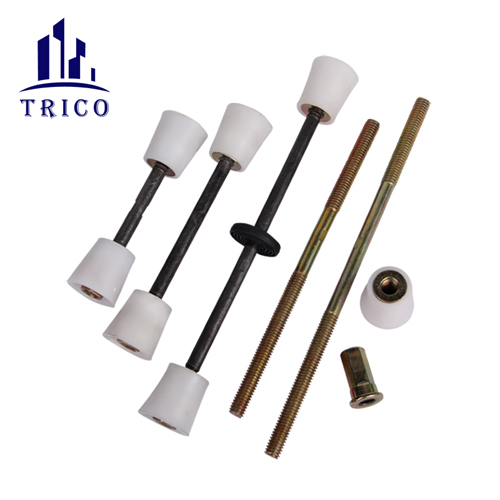 How to order
For Form Tie B and D: Please mention size of Form Tie which is the thickness of wale and stud pus 2 inches. Specify W5/16 or W3/8 in accordance with inner unit dia.(Ex. Form Tie 250mm, W3/8)
For Inner Unit: Please specify B, C,BC or D and wall thickness(Ex. Inner Unit D 250mm(wall thickness))

For Plastic B Cone: Please specify concrete panel thickness and inner unit diameter.
For Plastic D Cone: Just let us know you want D cone.