PVC/PP Hollow Plastic Formwork Board
Plastic formwork can be used for Steel Ply Forming/Aluminum Forming to replace plywood board and other metal formworks.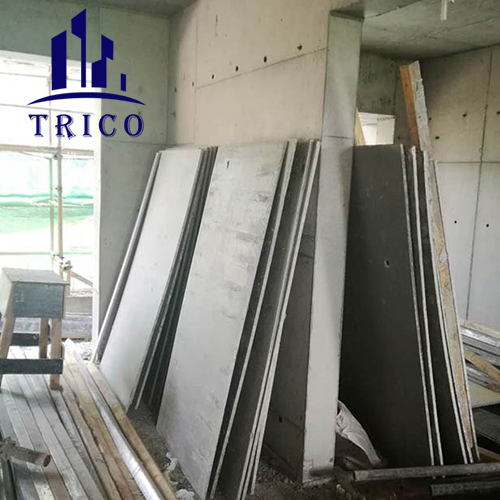 New Type Plastic Formwork Sheet for concrete has many advantages:
1.Waterproof--Hollow plastic formwork is weather resistance, rain and shine are no longer an issue.
2.Light Weight--Plastic formwork is lighter, easier to carry and release worker from heavy labor. Manual operation, no crane required reducing 20% labor cost than plywood.
3.Surface does not require maintenance--High pressure water jet flushes surface of the plastic template, but metal formwork requires surface maintenance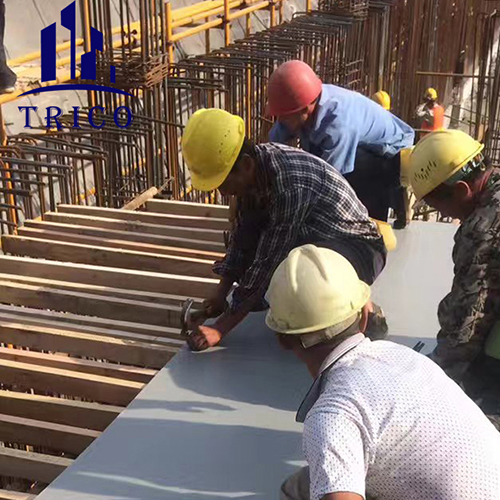 4.High Workability--User-friendly, work well with saw,nail,drill,cut,etc. Compatible with other materials such as wood,steel,aluminum,etc.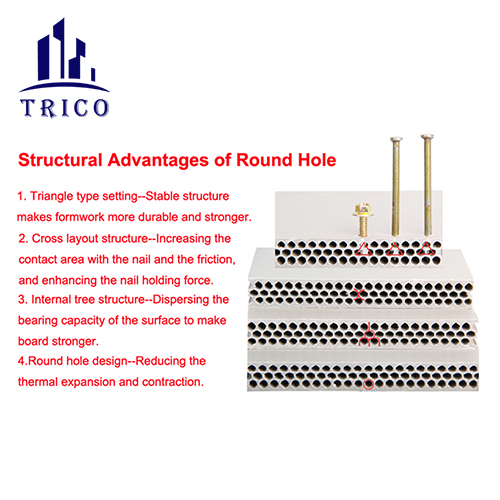 5.High Temperature Resistance--The material is polypropylene, the melting point can be as high as 167℃.
6.Cost-Saving--One set plastic formwork can finish whole high building 2×35Floors, save 60% total budget than plywood and metal formwork.
As a new product, the Hollow Plastic Formwork will surely replace the traditional Plywood in the very near future.