Construction Material Rebar Caps Plastic Safety Rebar Cap
1. With highly visible colors protect workers against minor injuries caused by exposed rebars on site.
2. With the material of rugged,or other materials according to customers's requirements.
3. Fits a range of rebar #3 - #8
4. Bright orange smoothness improves visibility
5. Different size and colors according to custom's different need.
6. Logo printing as per our clients' requirements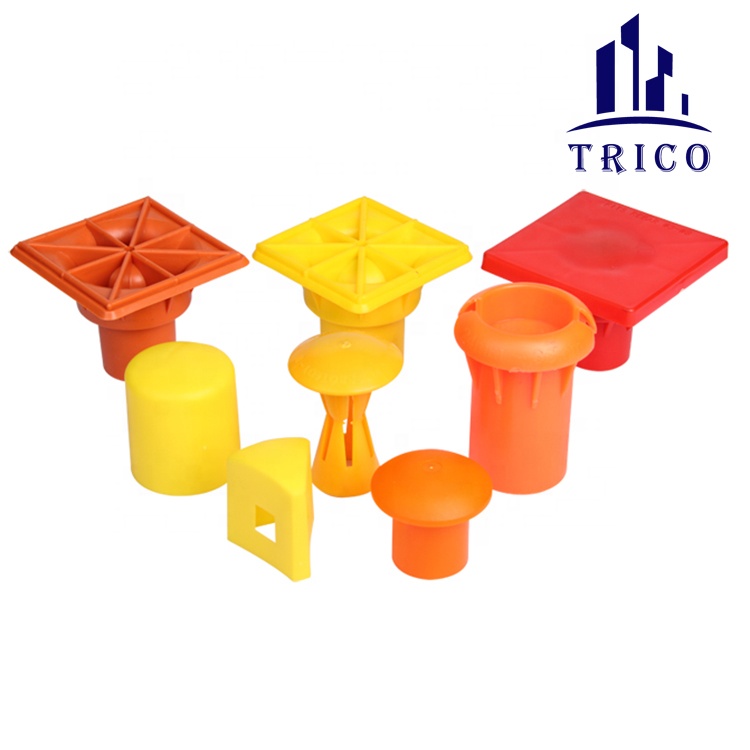 Rebar Cap

Photo

Material

Application

Producing Method

Bar Size

Packing

Lower Destiny Plastic

used for rebar to protect workers and avoid water, rain and etc.

Injection Mold

9-16mm,

20-25mm,

28-32mm

Boxes and Pallets

8-16mm,

16-30mm,

25-40mm

12-28mm

8-28mm

Lower Destiny Plastic and Steel Reinforced

20-32mm

Plastic

22mm, 26mm

OEM size and design is acceptable