New Desgin&Advantages
1. Round Hole Structural
Square Hole is updated to Round Hole. Structural Advantages make plastic formwork board stronger.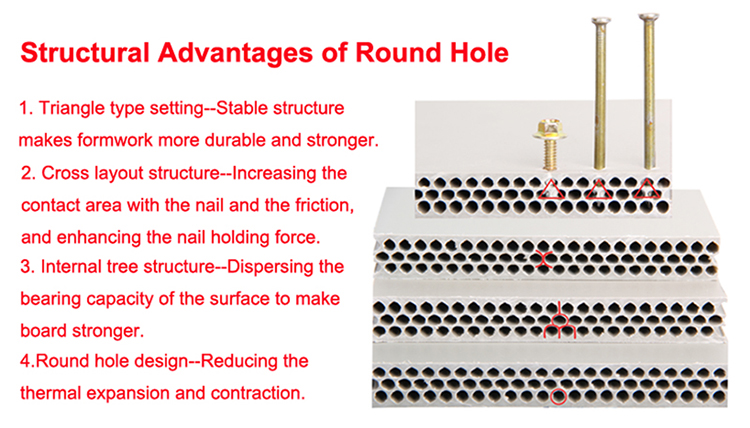 2. Waterproof
Hollow plastic formwork is weather resistance, rain and shine are no longer an issue.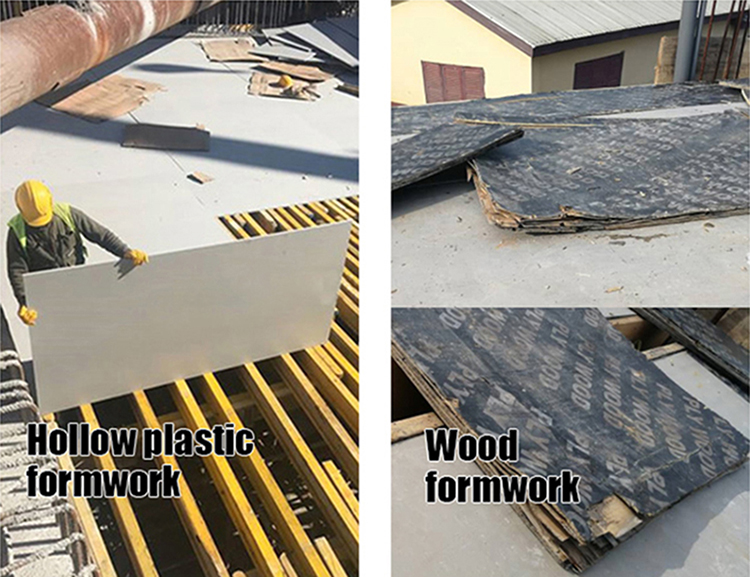 3. Light Weight

It is lighter, easier to carry and release worker from heavy labor.Manual operation, no crane required reducing 20% labor cost than plywood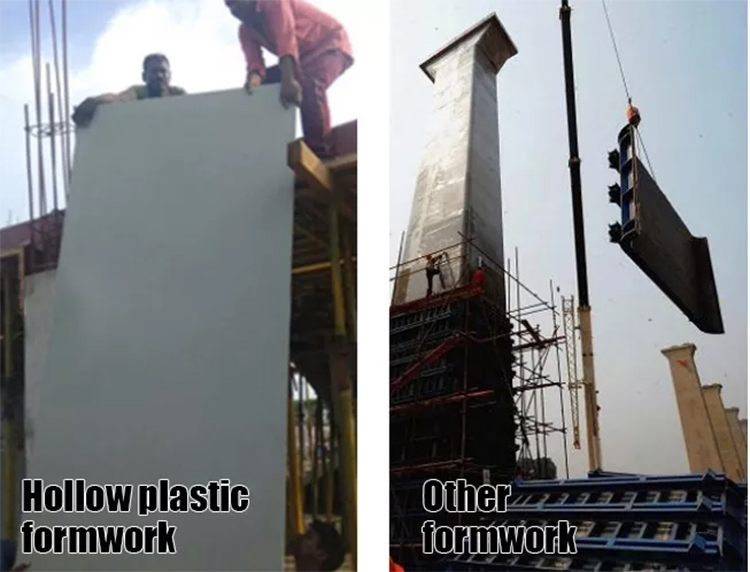 4.Surface does not require maintenance
High pressure water jet flushes surface of the plastic template, but matal formwork requires surface maintenance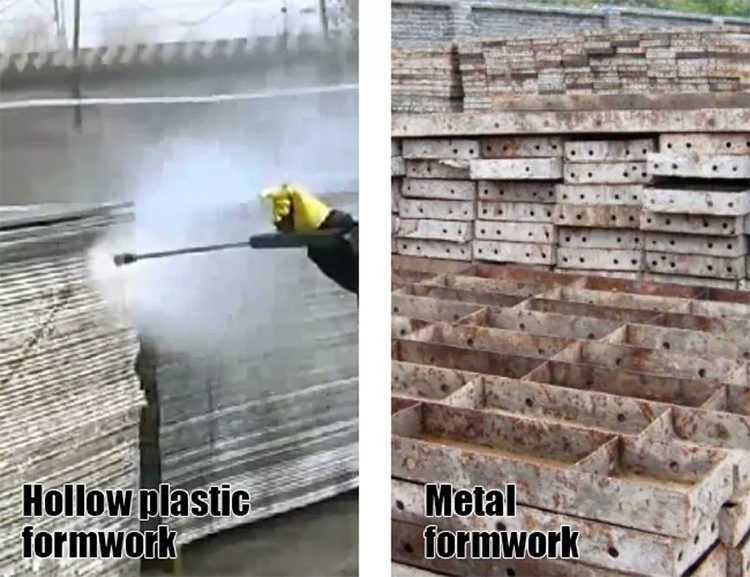 5. High Workability
User-friendly, work well with saw,nail,drill,cut,etc. Compatible with other materials such wood,steel,aluminum,etc.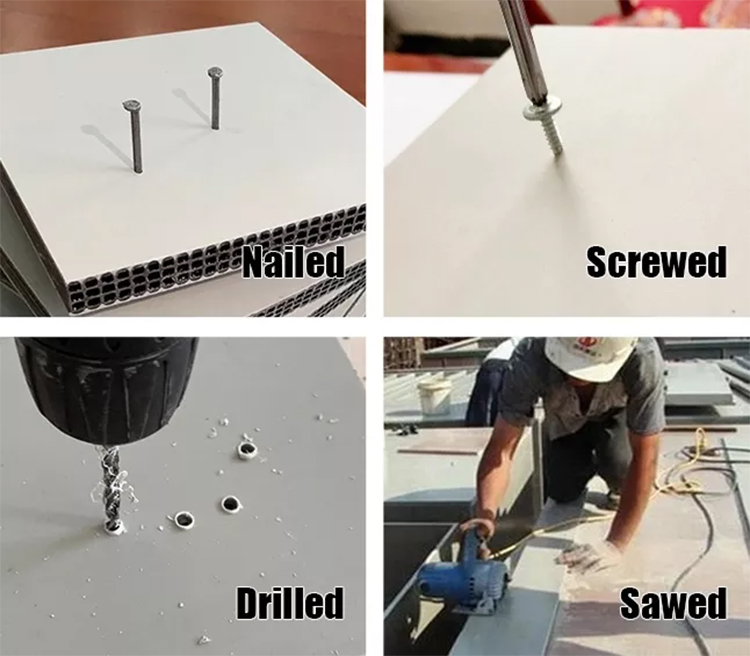 6. High Temperature Resistance
The material is polypropylene, the melting point can be as high as 167℃. PP vicat softening temperature of 150℃.

7. Cost-Saving
One set plastic formwork can finish whole high building 2×35Floors, save 60% total budget than plywood and metal formwork