Trico's Steel plywood forming is the most widely accepted, pre-engineered, modular formwork system in use today. It can be reused 200 times after timely replacement of plywood, and is compatible with all other industry standard formwork forming systems.It is designed for maximum versatility and can be used to form virtually any concrete structure.Steel-Ply specialty forms are used for Bulkhead Forming, Haunch Forming, Pilaster, Adjustable Pilaster Forms, and Culvert Forms.

Steel Ply Forming System

Product

Picture

Specification

Material

Symons

Formwork

8"x8'

10"x8'

12"x8'

14"x8'

16"x8'

18"x8'

20"x8'

22"x8'

24"x8'

8"x6'

10"x6'

12"x6'

14"x6'

16"x6'

18"x6'

20"x6'

22"x6'

24"x6'

8"x4'

10"x4'

12"x4'

14"x4'

16"x4'

18"x4'

20"x4'

22"x4'

24"x4'

45# Steel

Other Size Available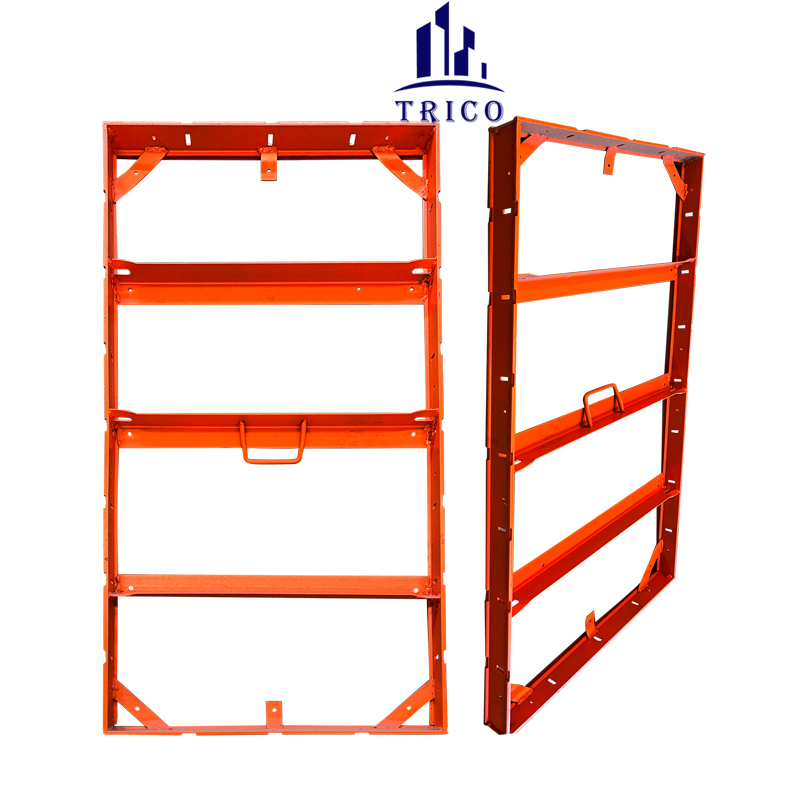 TRICO is steel-ply forming system formwork manufacturer in China. You can find all parts & accessories of the steel-ply forming system in our factory. Related accessories include x flat tie, wedge bolt,turnbuckle form aligner and Clamp.