• PVC Plastic Formwork is a new type of plastic formwork.
• It has the same sizes and applications as plywood formwork, but with much better performance. In wooden structures, it can be reused at least 50 times. In premium structures which provide good protection for the formwork panels, it can be reused many more times.
•This new PVC Plastic Formwork is in accordance with the world trend of energy conservation and environmental protection.
• Energy-saving with its environmental protection and economic with its cyclic regeneration, this product is gradually replacing traditional formwork materials.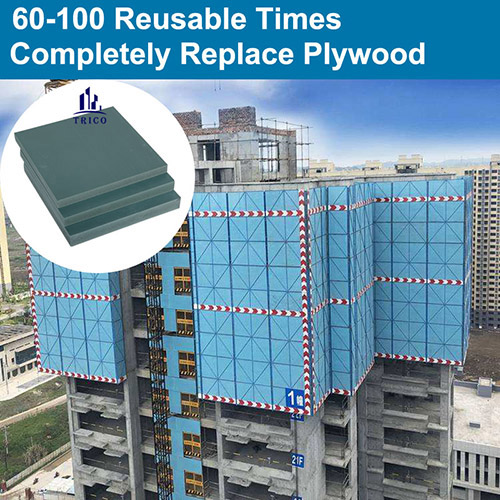 Characteristics and Advantages
Save Cost by Reusing 50+ Times!
PVC Plastic Formwork can be reused ≥ 50 in plain wooden structures, and many more times in premium metal structures. This means the lifespan of 1 piece of PVC Plastic Formwork equals that of 5~10 pieces of plywood formwork.
Antiflaming
No wood powder or any material from different resources is added so the PVC Plastic Formwork is anti-flaming. This effectively reduces the fire risk and limits the spread of fire. There is no need to implement additional fire precautions and protection measures on the site.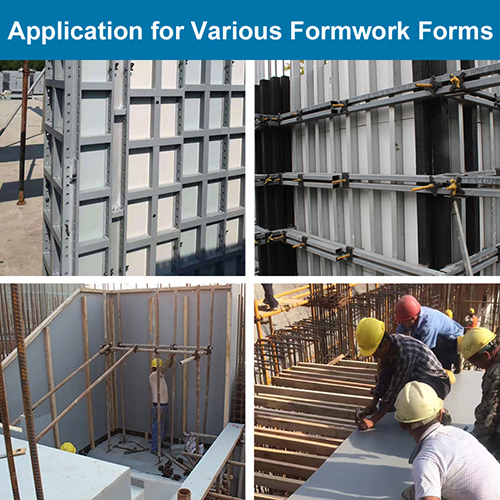 Why Choose TRICO for PVC Plastic Formwork?
Advantages 1: 100% New Pure PVC Material—No Recycled Material
As mentioned, adding any second-hand, recycled PVC material will lead to unqualified UV Resistance in PVC plastic formwork, especially in heavy UV areas including USA, Europe, South America, Oceania, Africa and some Asia areas.
Advantages 2: Best Nail Holding Strength
Even if you nail less than 5mm from the edge, our product will still hold the nails well with no cracking. This is also because we use 100% new pure PVC material. With this unique advantage, we can control our PVC Plastic Formwork to have the best tenacity and rigidity.