Steel-Ply is the most widely accepted, pre-engineered, modular formwork system in use today. It can be reused 200 times after timely replacement of plywood, and is compatible with all other industry standard formwork forming systems.It is designed for maximum versatility and can be used to form virtually any concrete structure.Steel-Ply specialty forms are used for Bulkhead Forming, Haunch Forming, Pilaster, Adjustable Pilaster Forms, and Culvert Forms.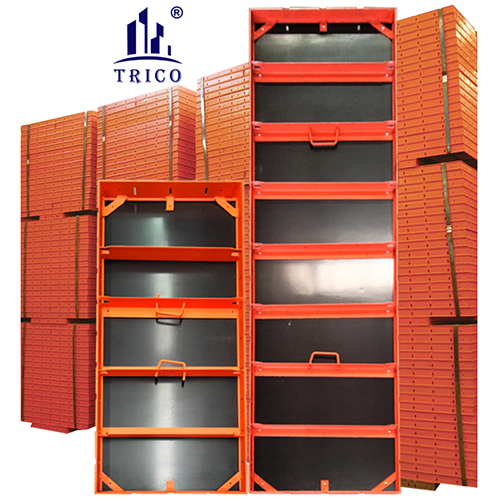 The complete Steel-Ply system consists of 80 standard panel and filler sizes. Panel and filler heights range from 3" to 8", in 1" increments. Panel widths are 24" and filler widths range from 4" to 22", in 2" increments. A 5" wide filler and steel 1", 1/2", and 2" fillers are also available. Wedge Bolts connect panels, fillers and ties in one simple operation.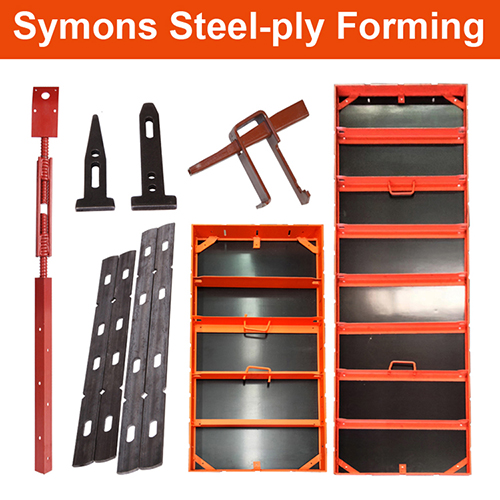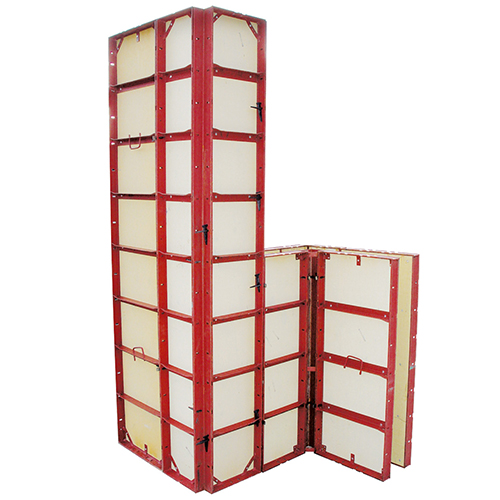 The Steel-Ply forming system can form walls of almost any shape or size, with accessories for special structures and details.
This system is more productive and economical than job-built plywood formwork or other forming methods.