The Advantages of the Hollow Plastic Formwork Board
TheHollow Plastic Formwork Board is becoming the new favorite with its characteristics of environment protection, energy saving, recycling, anti-water and anti-erosion. It will replace the traditional Plywood in the construction field. And it will save a huge amount of the forest source. And it will play a very important role in the environment protection,environment optimization, low carbon emission. The Hollow Plastic Formwork Board, which is using the waste resources, it fits the need of the world environment protection and further more it is surely a revolution for the construction. It can be smashed and reproduced into new products. In this way, it can be reused times and times again to meet the demand of the world environment protection needed.
1. Plan and Smooth
The Hollow Plastic Formwork Board is jointed very smooth . And there is no secondary plaster needed after release with its smooth and plan surface, which can meet the demand of Fair-Faced Concrete Formwork.
2. Easy Installing
The weight of the Hollow Plastic Formwork Board is very light. It can be sawing, planing, drilling, nailing. And can be easily cut into different shape to meet the various demand of the Formwork Supplort.
3. Easy release
The concrete will not adhesive on its'surface. There is no release agent needed. And can be easy demoulding and dust cleaning.
4. Stable and Weather Resistant
It has higher machanical strength. It will not be shrinked, wet expansion, cracked, out of shape with the temperature from -20℃ to 60℃. And it is also alkali resistance, antiseptic, fire and water resistance, insect prevention.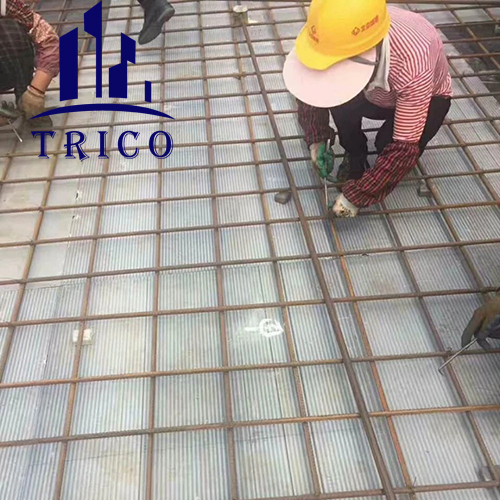 5. Maintenance Helpful
The Hollow Plastic Formwork Board do not absorb water. There is no special maintenance needed.
6. Various Shape and Size
The shape and size can be made according to different construction demand. It is OEM offered.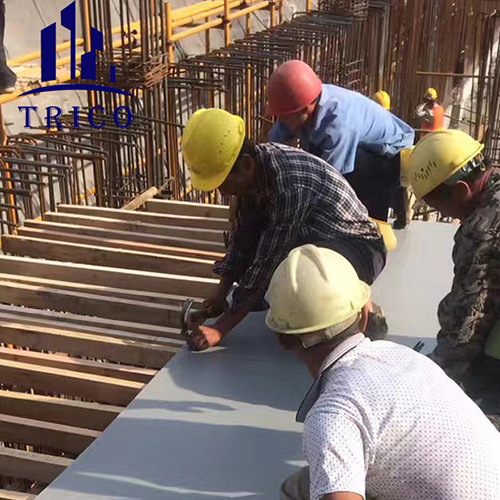 7. Lower the Cost of Construction
The Hollow Plastic Formwork Board can be reused at least 60 times. That make the construction cost much lower than using the traditional Plywood.