Formork for concrete structures is more important in order to get perfect dimensions of structural parts. Formwork accessories will also play a key role in it. Form ties are the important accessories of formwork. There are different types of form ties, such as flat tie, loop tie, fiberglass tie, snap tie, taper tie, threaded tie, coil tie, she-bolt tie,etc. Flat Tie is a type of form ties supplies from Hebei TRICO.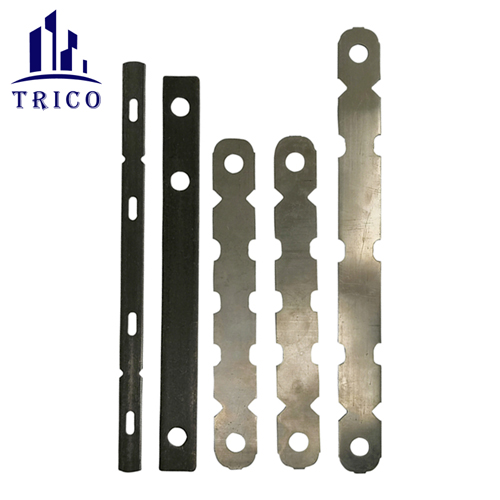 Flat Tie is a thin flat steel plate which contains hole at each end. These holes are used to lock the flat tie in forms using wedge and pin.
Features of Flat Ties
Flat ties are called as one piece ties. The whole tie member is a single unit and for holding this when placed in forms, special holding devices are used.
Flat ties are preferred for prefabricated modular form panels and for light duty purposes.
Flat ties are for one time using only since they cannot be removed from hardened concrete.
Flat ties are removed by braking and to facilitate braking, a notch is provided at a predetermined distance from its ends.
Flat Ties supplies from Hebei TRICO

1. Full Tie & Nominal Tie used in Aluminum Formwork System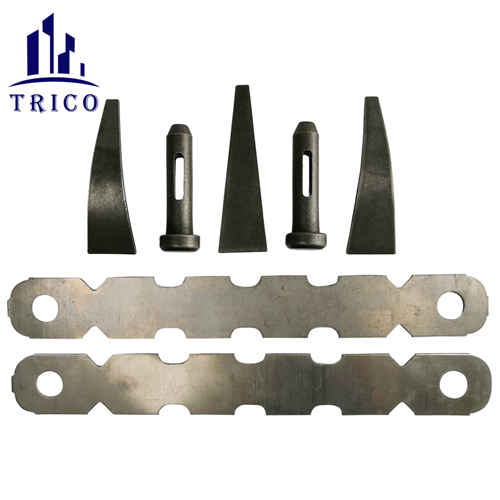 2. X-Flat Tie with Wedge Bolt used in Steel Plywood System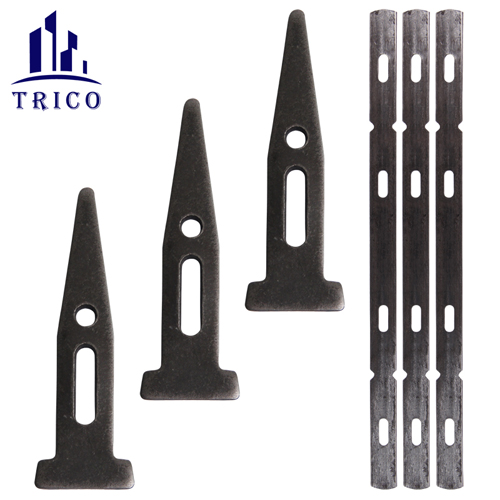 3. Flat Tie with Wedge used in South Korean Market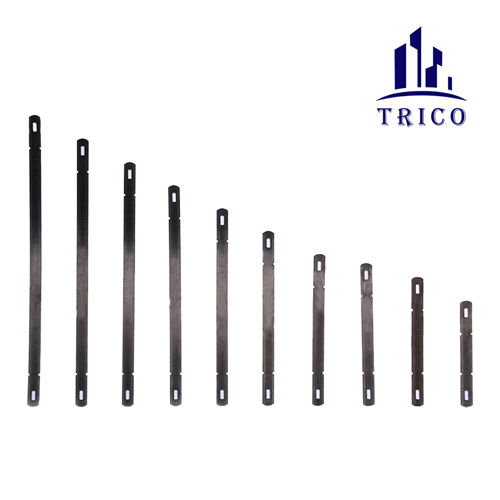 For more form ties, welcome to contact us. Working with us, makes your effect more benefit!