Column Formwork Board Specification:

Product

Standard Formwork

Board No.

Sizes

Column Formwrok

P600
600x1000mm, 600x2000mm, 600x3000mm
P450
450x1000mm, 450x2000mm, 450x3000mm
P300
300x1000mm, 300x2000mm, 300x3000mm
P220
220x1000mm, 220x2000mm, 220x3000mm
P200
200x1000mm, 200x2000mm, 200x3000mm
P190
190x1000mm, 190x2000mm, 190x3000mm
P150
150x1000mm, 150x2000mm, 150x3000mm
P130
130x1000mm, 130x2000mm, 130x3000mm
P100
100x1000mm, 100x2000mm, 100x3000mm
P60
60x1000mm, 60x2000mm, 60x3000mm
P50
50x1000mm, 50x2000mm, 50x3000mm
Other Sizes Available

1.TRICO's special formwork for square column is convenient for formwork erection, easy for disassembly, and low in operation intensity. The maximum column diameter of three meters does not require a through wall screw. It can be reused for more than 100 times without the need to reconfigure the formwork. The modulus is flexible and can be arbitrarily spliced horizontally and vertically. The size can be changed according to the change of the column diameter. The formwork modulus can be customized from 5mm to 600mm.

TRICO's new generation of square column formwork system adopts the traditional tenon and mortise design principle to form the assembly effect of the socket design, which can not only make the formwork bite more firmly, connect more closely, and ensure the angle. The most important thing is that it can be directly formed, eliminating the square column formwork correction process. It can greatly improve the construction efficiency and reduce the construction cost.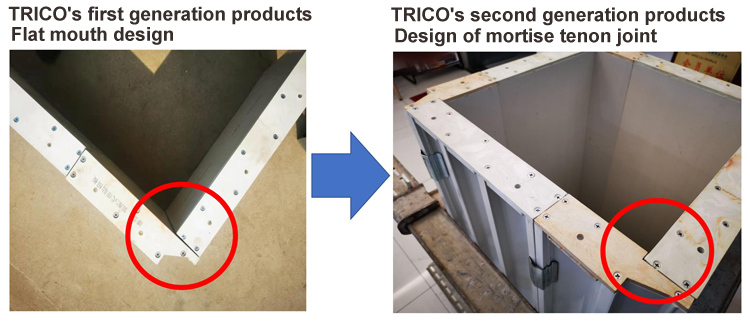 2.The column is poured with TRICO's square column formwork. It has beautiful lines, standard dimensions and smooth surface.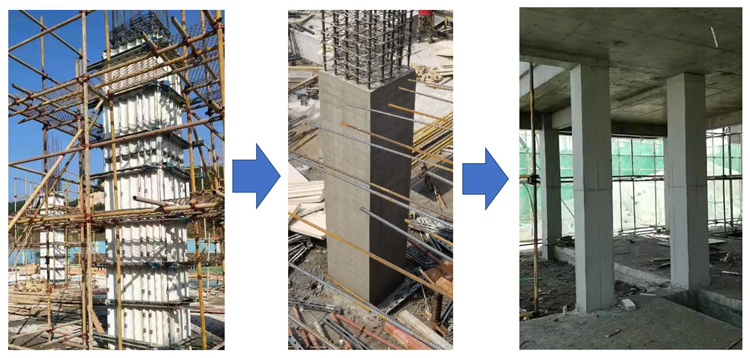 3.Based on TRICO's patented formwork technology, the size of formwork can be arbitrarily increased horizontally or vertically, while ensuring the original pouring effect.
4. The three-layer stepped column formwork gradual change model built by TRICO's square column formwork is composed of 200mm, 300mm, 450mm and other different modules. Even 3000mm does not need through wall screws. It can handle a variety of scenes and modules, and can also be combined into high columns. It greatly reduces the demand for the total amount of templates, and through the scientific scheme issued by the mold matching design, each template can be reused to maximize the use of everything, thus saving the overall investment and achieving better results.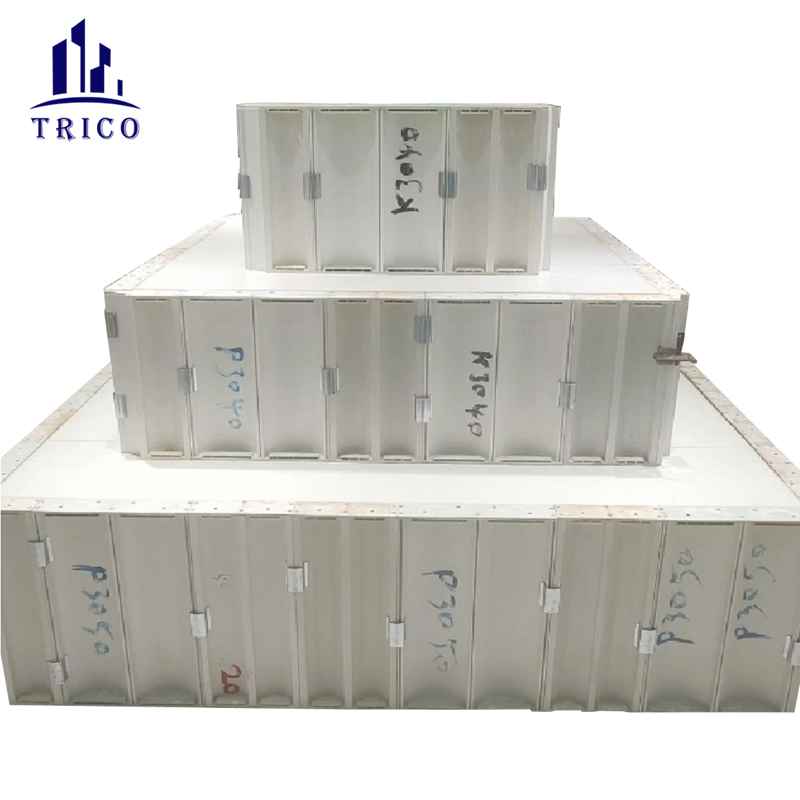 5. Pain point of traditional column formwork - formwork can only be cut, and more formwork is opened, more waste.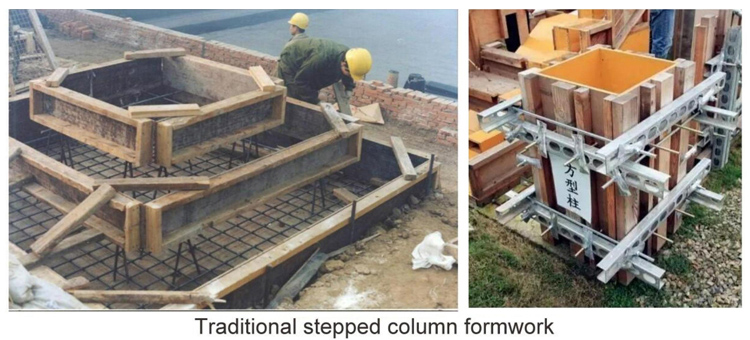 6.TRICO's Square Column Formwork System - Quick Formwork Erection and Simple Formwork Removal.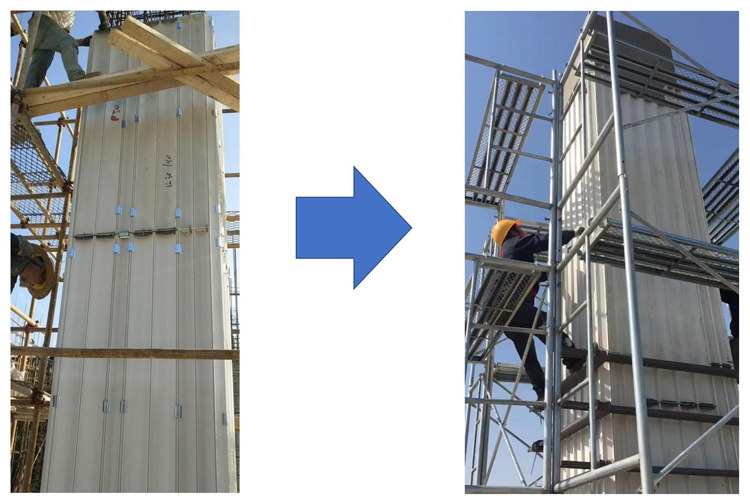 7. TRICO's square column formwork can be used together with traditional formwork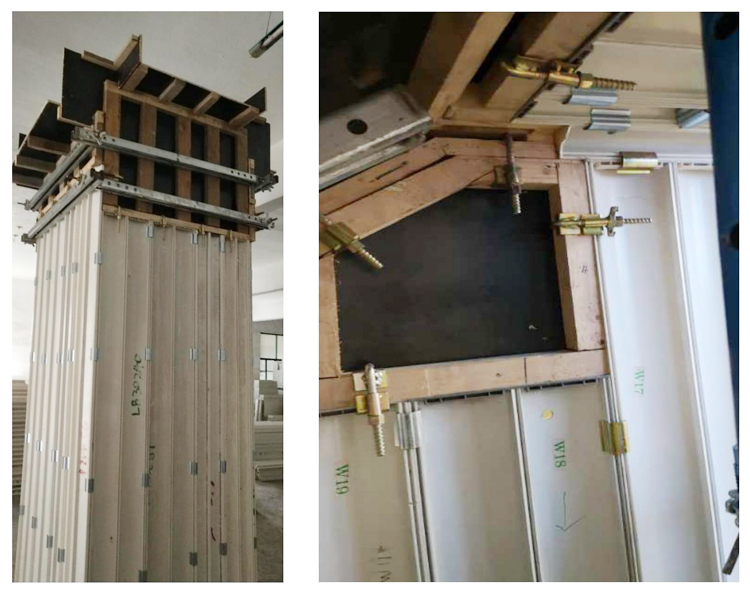 8. TRICO's square column formwork is used together with square column buckle, and no through wall screw is required for oversized column diameter.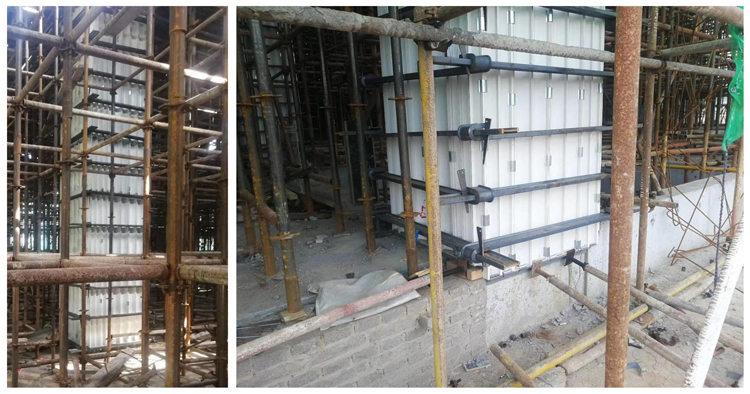 Tested by the National Building Materials Testing Center, China Building Materials Inspection and Certification Group Co., Ltd. and other authoritative organizations, the performance indicators are excellent.