Details of Safe Construction Frame Scaffolding System
1.Construction scaffolding sytem has high loading capacity and strength which are suitable for interior and exterior masonry construction.
2.A set of frame scaffolding can reach height of 1.7m ,you can stack one by one until reach target height.
3.Construction frame scaffolding is welded with horizontal ledger, so workers can climb up and down the scaffolding system soomthly and quickly without extra ladders.
4.Frame scaffolding has 2 pieces of welded H frame , 2 pairs of cross braces ,4 pieces of joint pins.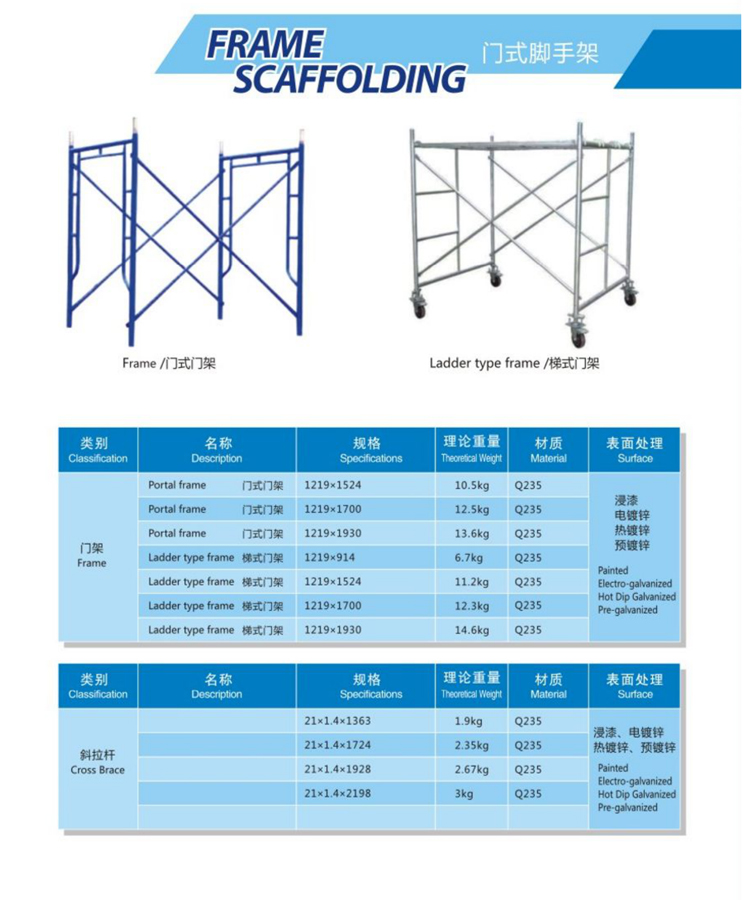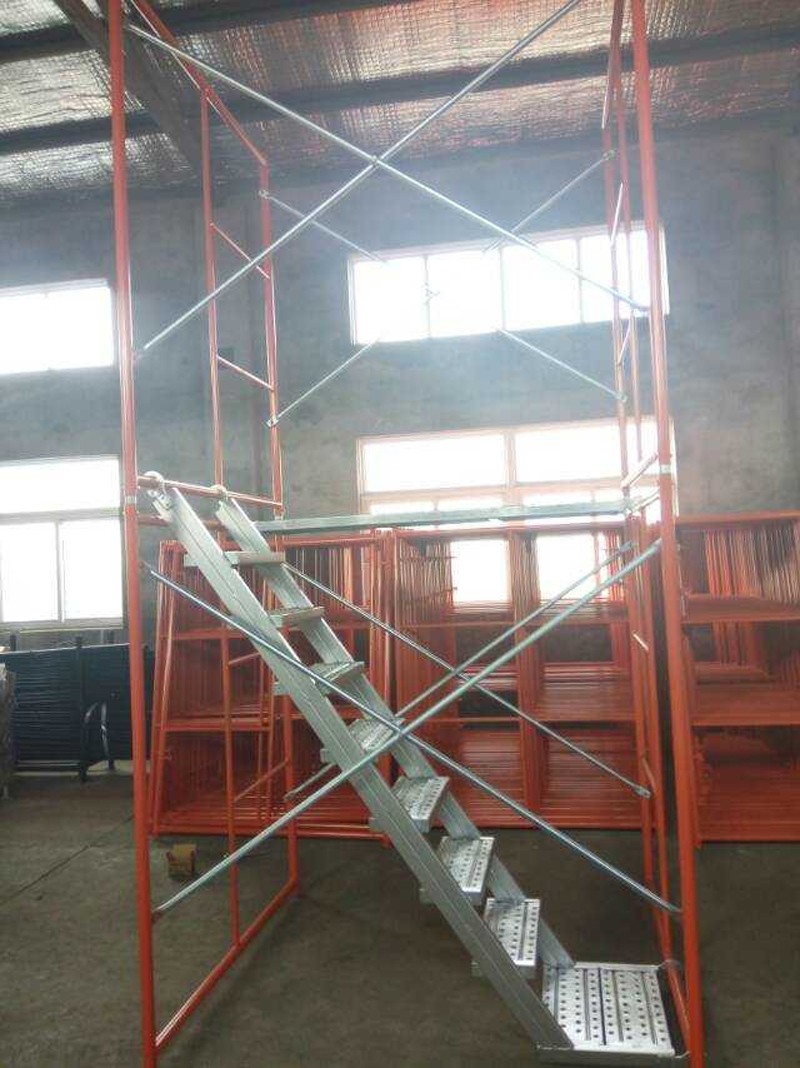 Five Promises:
1.Quality: Strictly control the quality through three levels. First level, quality test on the producing line. Second level, quality test during warehousing. Third level, quality test before loading.
2.Timeliness: 24 hours online.Provide consulting and quotation services for customers all the time.
3.Veracity: Strictly follow the customer standard to ensure the tolerance range and meet customer's requirement.
4.Integrity: If The customer complains about the quality of the products, our company will actively cooperate with them to solve the problem. If it is the responsibility of our company, we will bear the corresponding responsibility and compensation.
5.Longevity: Establish good long-term relationship with customers.