Steel Ply Forming Euro Form/Steel Panel&Fillers and Related Accessories
Steel Ply Forming System Accessories




Picture

Name

Specification

Packing

Main Market







Hooks




Round Type


Square Type







Small Bag+

Ton Bag







Widely

Using













Flat Tie

Length:100L-1200L

Thickness:1.6mm-2.5mm

Other Sizes Available










Bundle+Pallet










Korea/

Middle

Asia










Wedge Pin







Length 76mm/79mm

Other Sizes

Available







Small Bag+Ton Bag







Korea/

Middle Asia






















X Flat Tie

Standard Flat

Tie 4"-48"

Ultimate 6000lbs

Heavy Duty Flat Tie 4"-48"

Ultimate 7000lbs

Other Sizes Available













Bundle+Pallet













America/

Europe
















Wedge Pin

Short Wedge Bolt

Standard Wedge Bolt

Long Wedge Bolt

Adjustable Wedge Bolt










Pail+Pallet










America/

Europe

Related Products

Aluminum Formwork System, Plywood Snap Tie System
Steel Ply Forming System

Item

Material

Specification

Surface Treatment

F Profile

Steel #45

F100

Self Color

F200

F250

F300

F350

F400

F500

F600

F1200

F1500

F1800

Euro Form

(Korean Type or American Type)

Steel #45

600*1200mm & 1800mm

Painted

550*1200mm & 1800mm

500*1200mm & 1800mm

450*1200mm & 1800mm

400*1200mm & 1800mm

350*1200mm & 1800mm

300*1200mm & 1800mm

250*1200mm & 1800mm

200*1200mm & 1800mm

600*900mm & 1500mm

550*900mm & 1500mm

500*900mm & 1500mm

450*900mm & 1500mm

400*900mm & 1500mm

350*900mm & 1500mm

300*900mm & 1500mm

250*900mm & 1500mm

200*900mm & 1500mm

Inside Corner

Steel #45

100*100*900mm

Painted

100*100*1200mm

100*100*1500mm

100*150*1200mm

100*150*1500mm

100*200*900mm

100*200*1200mm

100*200*1500mm

150*150*900mm

150*150*1200mm

150*200*900mm

150*200*1200mm

150*200*1500mm

200*200*900mm

200*200*1200mm

200*200*1500mm

Outside Corner




Steel #45

63*63*900mm

Painted

63*63*1200mm

63*63*1500mm

63*63*1800mm

63*63*2400mm

63*63*3000mm
HEBEI TRICO is euro form formwork manufacturer in China. You can find all parts & accessories of the euro form formwork system in our factory.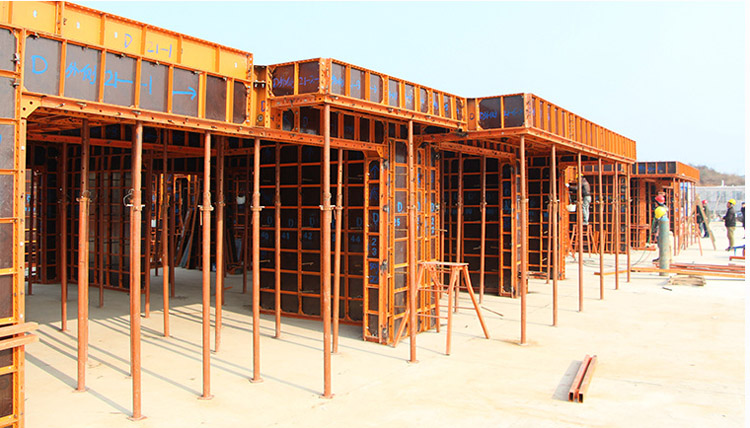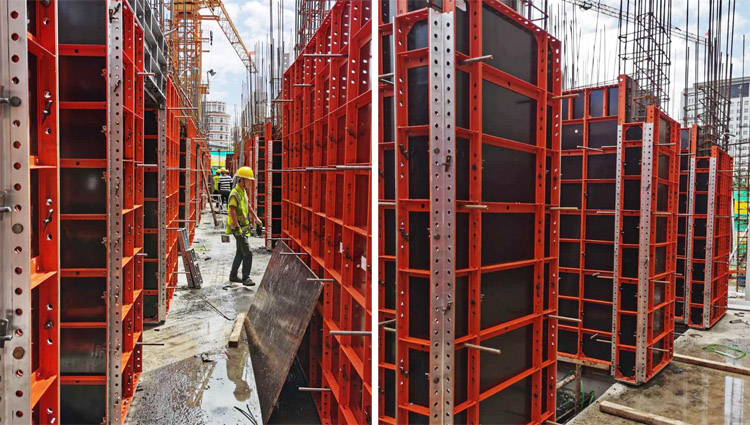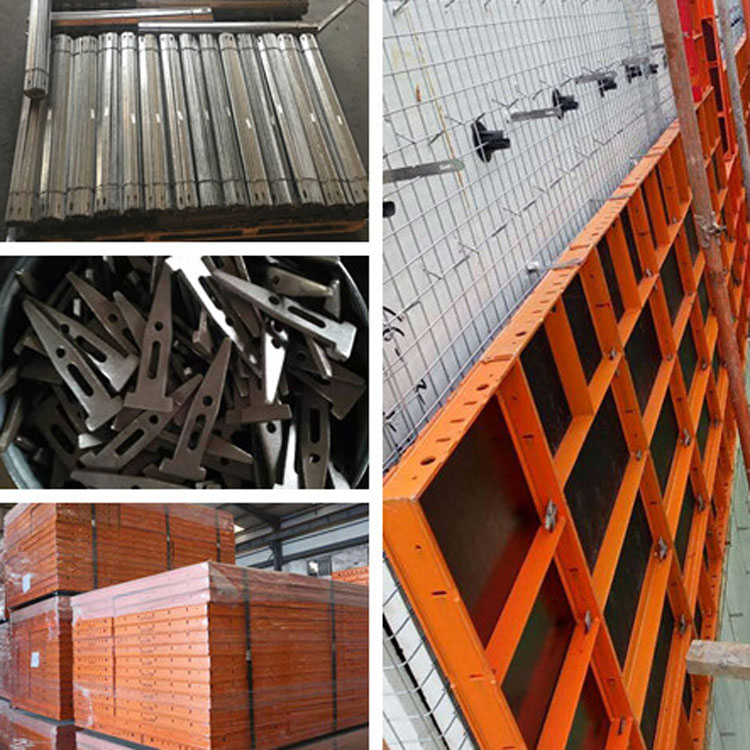 Korea Steel Formwork System includes the Wedge Pin, Flat Tie, L Hook, Spa Tie and etc. Formwork for concrete structures is more important in order to get perfect dimensions of structural parts. Accessories used in formwork will also play a key role in it. Form ties are important accessories of formwork.
American X Flat Tie Steel plywood Formwork Accessories - Wall Ties and Wedge Bolt Wedge pins are used with flat tie to tighten adjoining concrete forms, securing the flat tie and concrete form in place. The full set of the Symons Formwork Accessories including the Wedge Bolt, Long Bolt, Short Bolt, X-Flat Tie, One Piece Waler Clamp, Z Tie Holders & Waler Tie, J-Strongback Hooks and Strongback Ties, Scaffold Brackets and Turnbuckles.
We are offering steel framed formwork system. the full name of 63 steel frame formwork system is 63 steel frame plywood build-up formwork system, its stiffness is high and the surface is smooth, could be braced and dismantle wholly or separately. 63 steel frame formwork system is made up by steel frame, reinforcing rib and waterproof plywood. Frame is the f steel with retainer rib of surface, there are holes at the edges. The reinforcing rib uses the angle iron, the material of steel frame and reinforcing rib is 45# steel. The corner oblique iron and reinforcing place joint with the surface panel by plow bolts. Surface panel uses the 12mm thickness waterproof plywood. Lateral pressure coefficient is 50kn/m2.