Our company has long-term supply and production of construction casting Formwork Accessories, like tie rod wing nut, tie rod combination wing nut, tie rod Water Barrier Nut casting, tie rod swivel nut, and processing various models and specifications of formwork tie rod nut according to customer requirements.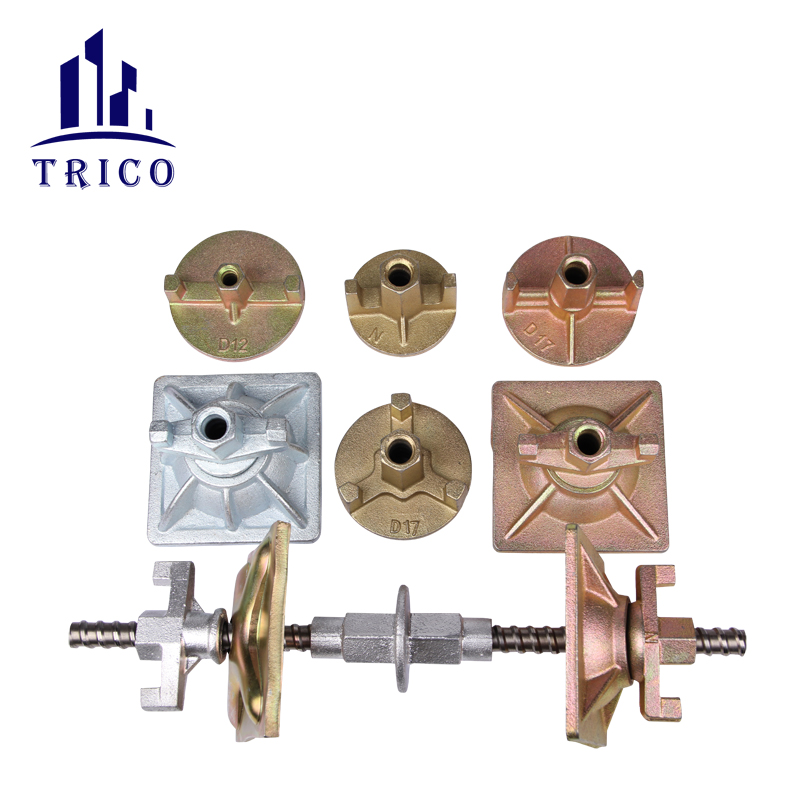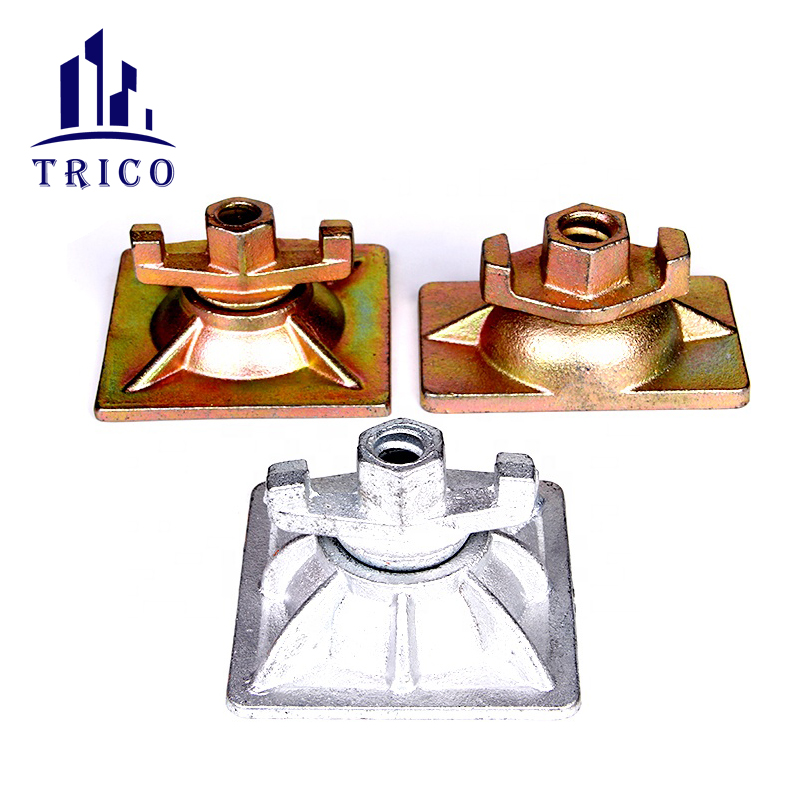 The product is made of nodular cast iron QT450-10. Some products are cast according to the special requirements of customers, and then go through graphitization annealing treatment, so that the toughness elongation of the product reaches 10-20%. It can avoid the phenomenon of breaking and cracking in the construction of the product, and increase the service life of the product.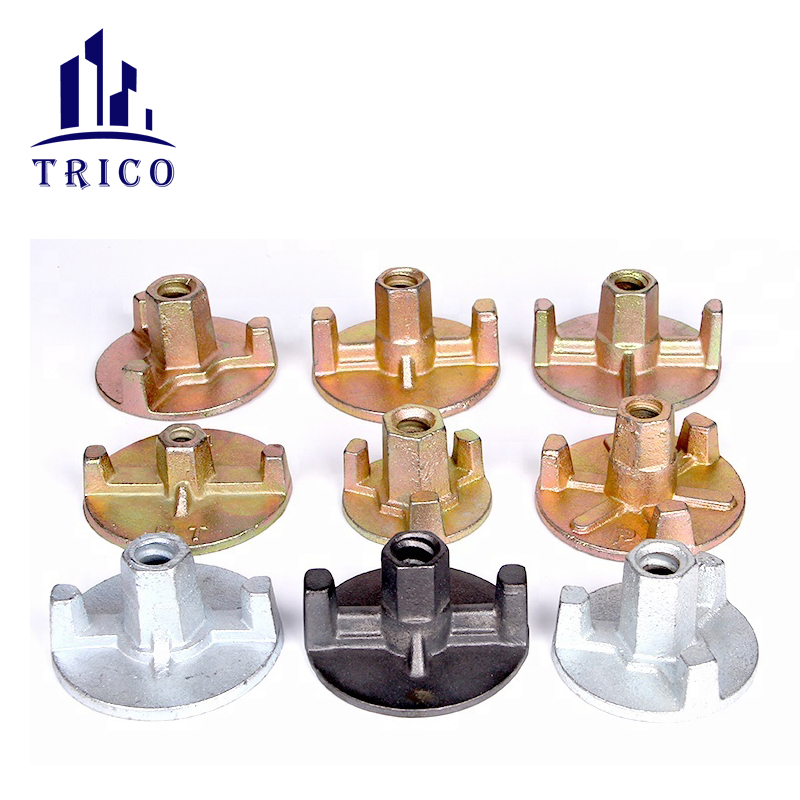 After casting blank, we use special internal thread processing machine to process, so that the thread surface of nut is smooth without burr and the specification and size are unified. The width, thickness and accuracy of the thread are increased, the axial and radial clearance between the thread and the screw and the screw rod are reduced, so that the support load of the product is increased by 1.5 times.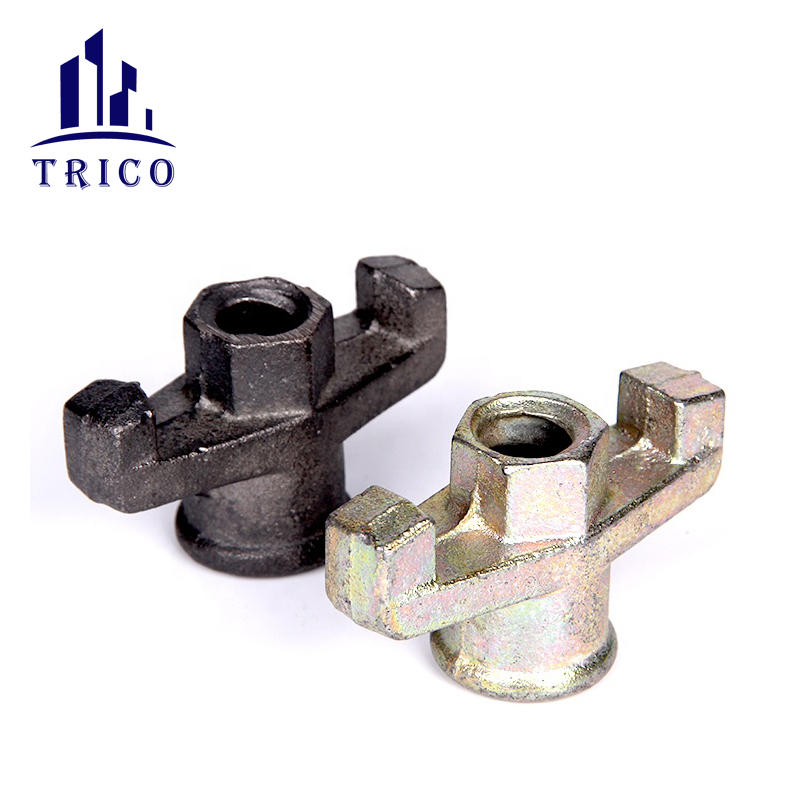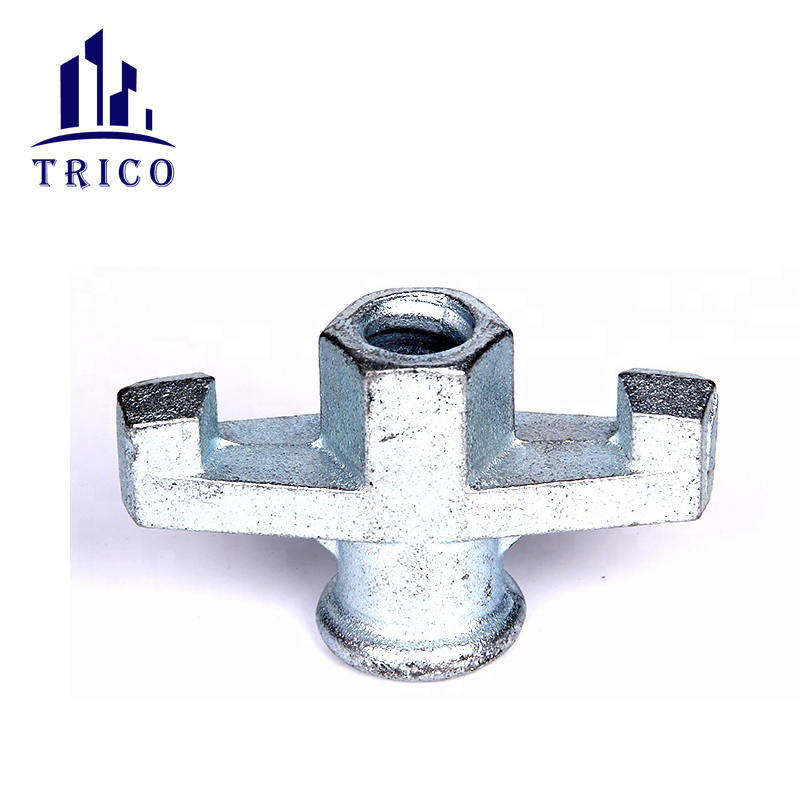 Product surface treatment, using white zinc plating and colorful yellow zinc two methods for customers to choose. In addition, according to the customer's requirements for hot-dip galvanized products, after hot-dip galvanizing, we reprocess the thread through special thread processing equipment, so as to eliminate the phenomenon that the product thread is affected by zinc liquid accretion after hot-dip galvanizing, and make the product thread reach the qualification rate.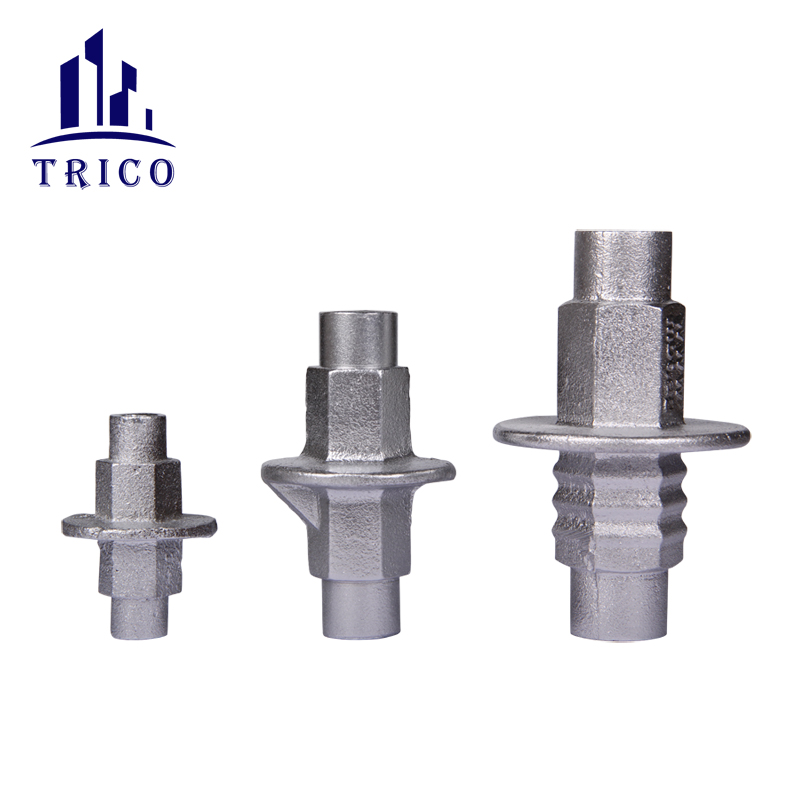 We can also according to the samples, pictures, drawings and various requirements provided by customers, casting and processing all kinds of styles, all kinds of thread specifications of high-quality construction Scaffolding, steel pillars, steel support, steel formwork accessories.