Concrete Wall Tie Snap Ties are basically tension members. Snap tie is a single rod which ends contain enlarged button or loop to facilitate the use of suitable tie holders.They are designed to resist the lateral pressure of fresh concrete on vertical forms.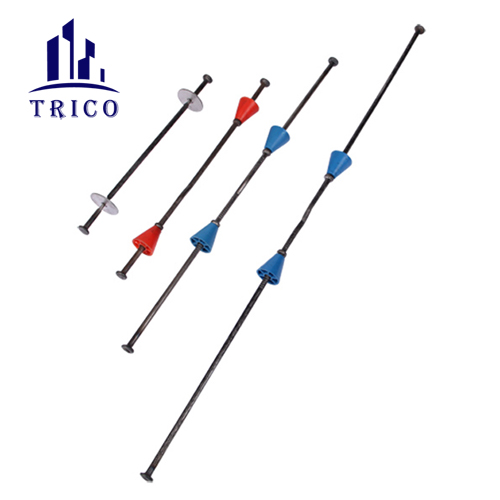 Desription & Features
Snap Ties are manufactured with integral heads, and Metal or Plastic Form Spreaders.
Snap Ties are designed to easily tie lumber forming systems.
Wall sizes up to 36" are readily available.Custom sizes are available.
Snap Ties have a nominal 1" breakback. Each Tie incorporates an anti-turn device in order to properly break after use.
Snap ties cannot be removed completely from the hardened concrete hence, they contain weaker cross sections which are easy to snap.
To prevent turning, while making these ties a portion of the tie at required distance is crimped or weakened to ease snapping of tie.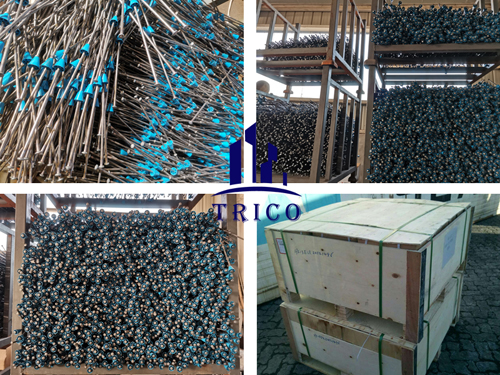 The related snap tie forming hardware available: Snap Tie Wedge, Jahn A Bracket, Jahn C Bracket,etc.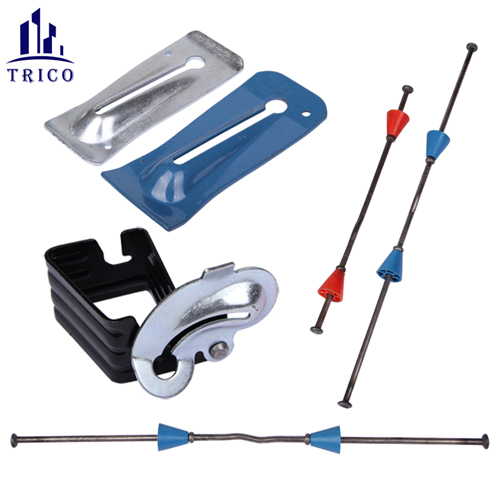 We deliver a lot of snap tie hardware to many American countires and some of the European countires.
Working with us, makes your effort more benefit!