Ringlock Scaffolding System
Ringlock sacffolding system has three main parts.
First is rossete with D48 and D60. Thickness are 7mm and 9.5mm. It is pressed with Q235 steel.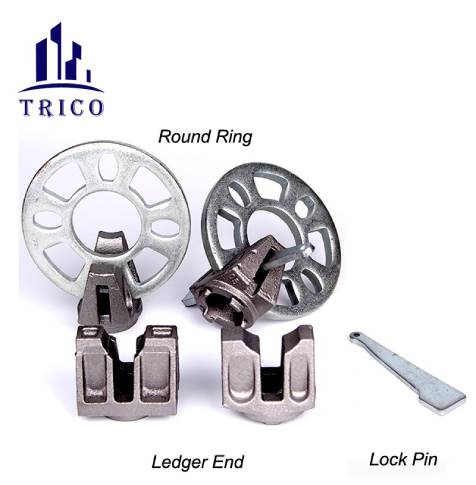 Second is casting ledger end. Weight is around 330grams. Last one is Pin.
Rossete will be welded on tube, that can be called ringlock standard. Length 1m-4meters. Ledger end will be welded on tube also. Called ledger with length 550mm to 1900mm. Pin is used to lock the whole set.