Aluminum Form Ties compatible with Wall-Ties, Western Forms, and Precise style concrete forming equipment.
Flat Wall Ties hold the forms at desired distance from each other. It is easy to break off with rod notches that reduce the risk of rebar movement during the pouring process. Also includes location notches for placing horizonal reinforing steel.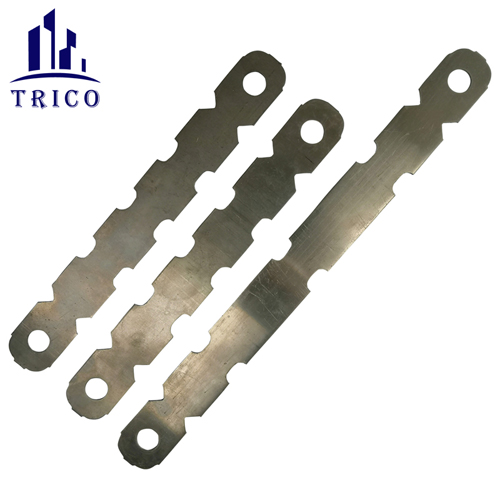 Features of Flat Wall Ties
• Breaks horizontally flush with the wall
• Designed for easy break off
• Safe working (2:1) tensile load of 3,750 lbs.
• Available in Full and Nominal sizes
• Rod notches on ties to hold horizontal rebar in place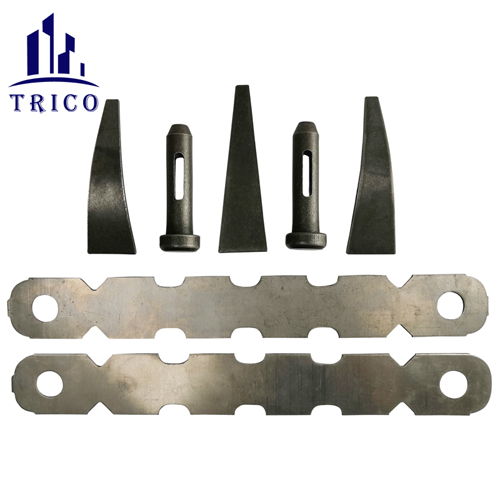 The Full Tie and Nominal Tie look almost the same from the feature, but with different lengths. When ordering, please make sure to specify standard(nominal) or full tie dimension.
And various forming hardware accessories are available, such as the standard pin, flat short head pin, flat wedge, curved wedge, etc.