Plastic Formwork Sheets PP Hollow Plastic Formwork Board and PVC Solid Formwork Board For Concrete Construction
What is Plastic Formwork?

Hollow plastic building formwork is a kind of energy-saving and green environmental protection product, pp plastic combined with macromolecule nano-technology. It is a new product after wood formwork, composite steel formwork, bamboo-wood bonding formwork and all-steel large formwork. It is energy saving and environmental protection,andcan completely replace the traditional steel formwork, wood formwork, square wood. What's more, its amortization cost is very low.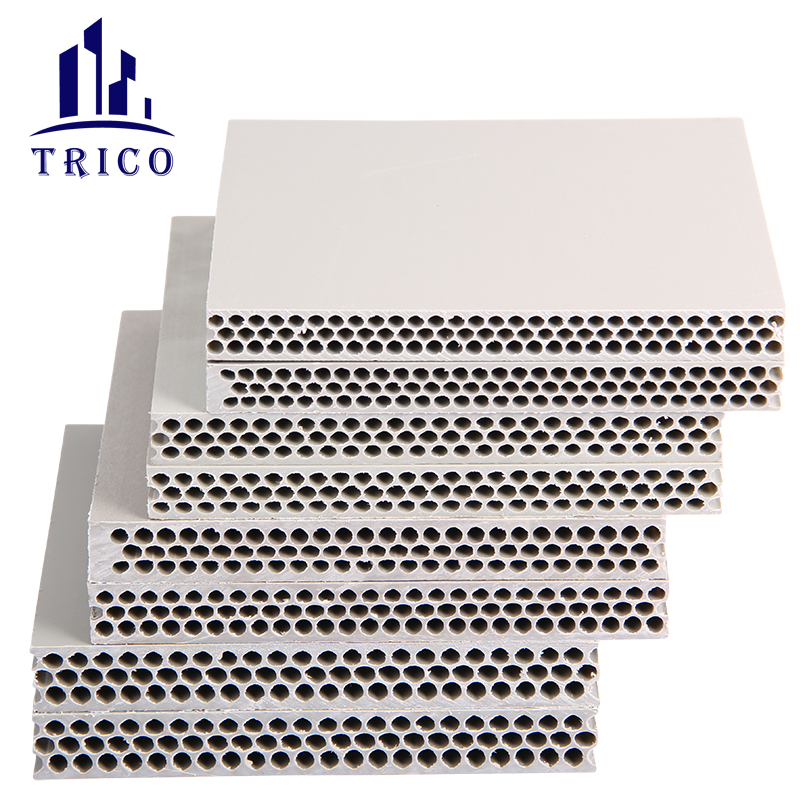 Advantages:
1. Round Hole Structural
Square Hole is updated to Round Hole. Structural Advantages make plastic formwork board stronger.
2. Waterproof
Hollow plastic formwork is weather resistance, rain and shine are no longer an issue.
3. Light Weight
It is lighter, easier to carry and release worker from heavy labor.Manual operation, no crane required reducing 20% labor cost than plywood
4.Surface does not require maintenance
High pressure water jet flushes surface of the plastic template, but matal formwork requires surface maintenance
5. High Workability
User-friendly, work well with saw,nail,drill,cut,etc. Compatible with other materials such wood,steel,aluminum,etc.
6. High Temperature Resistance
The material is polypropylene, the melting point can be as high as 167℃. PP vicat softening temperature of 150℃.
7. Cost-Saving
One set plastic formwork can finish whole high building 2×35Floors, save 60% total budget than plywood and metal formwork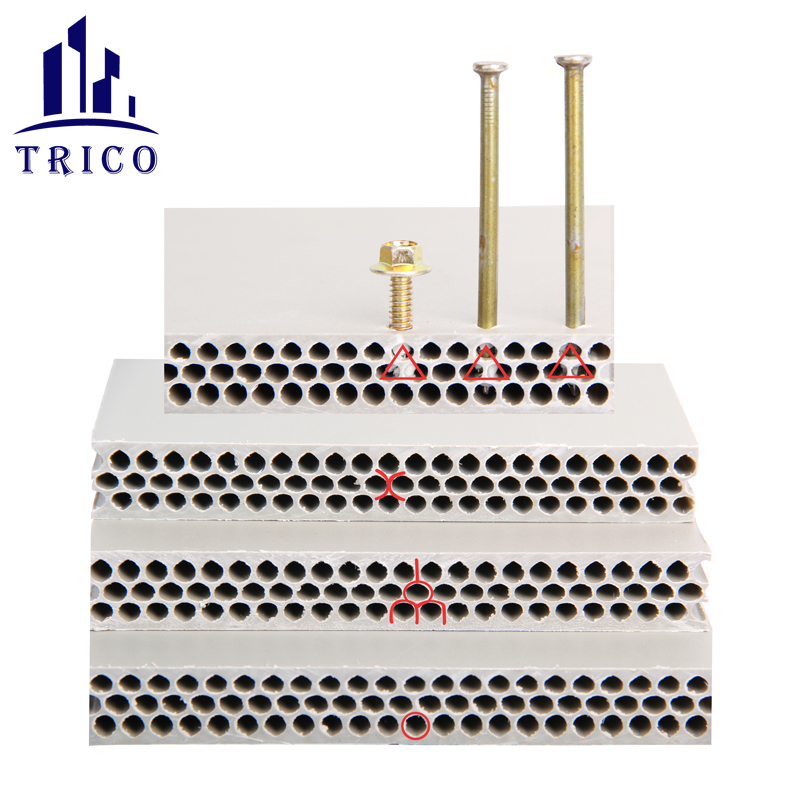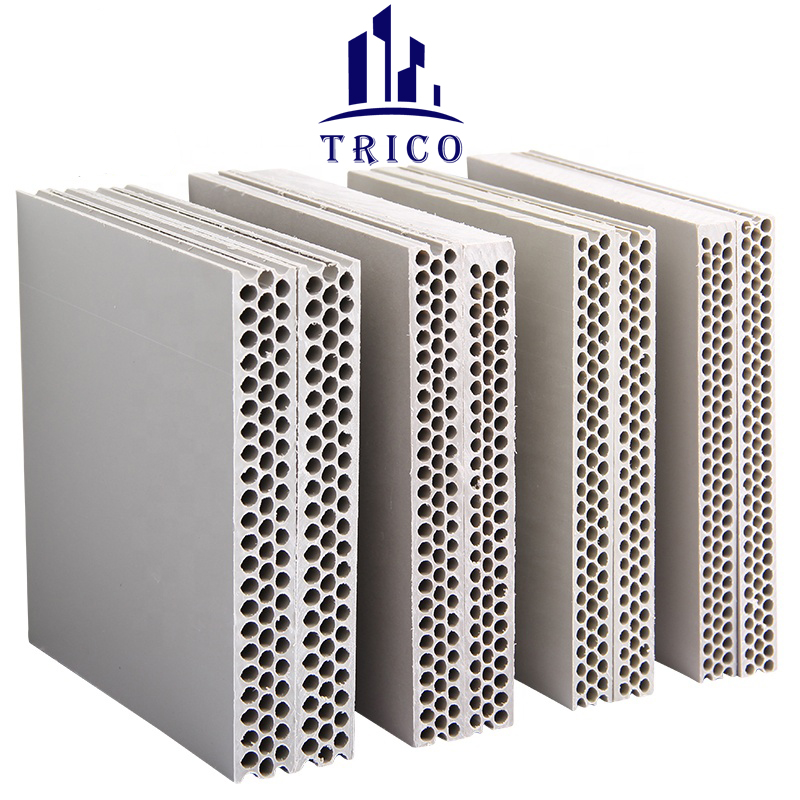 What is PVC Plastic Formwork?
1. PVC Plastic Formwork is a new type of plastic formwork.
2. It has the same sizes and applications as plywood formwork, but with much better performance. In wooden structures, it can be reused at least 50 times. In premium structures which provide good protection for the formwork panels, it can be reused many more times.
3. This new PVC Plastic Formwork is in accordance with the world trend of energy conservation and environmental protection.
4.Energy-saving with its environmental protection and economic with its cyclic regeneration, this product is gradually replacing traditional formwork materials.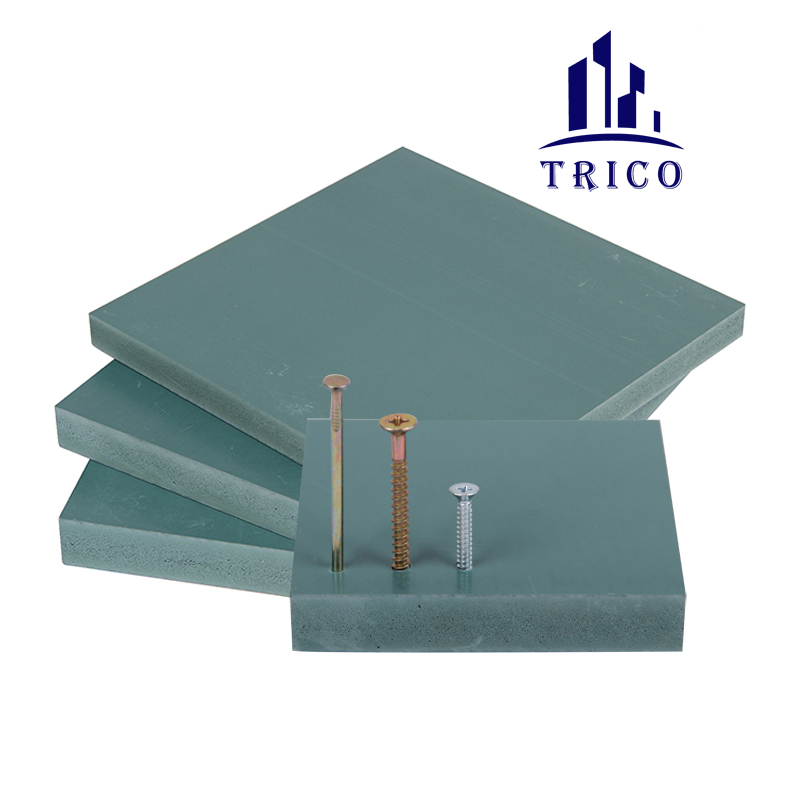 Advantages:
Save Cost by Reusing 50+ Times!
PVC Plastic Formwork can be reused ≥ 50 in plain wooden structures, and many more times in premium metal structures. This means the lifespan of 1 piece of PVC Plastic Formwork equals that of 5~10 pieces of plywood formwork.
Antiflaming
No wood powder or any material from different resources is added so the PVC Plastic Formwork is anti-flaming. This effectively reduces the fire risk and limits the spread of fire. There is no need to implement additional fire precautions and protection measures on the site.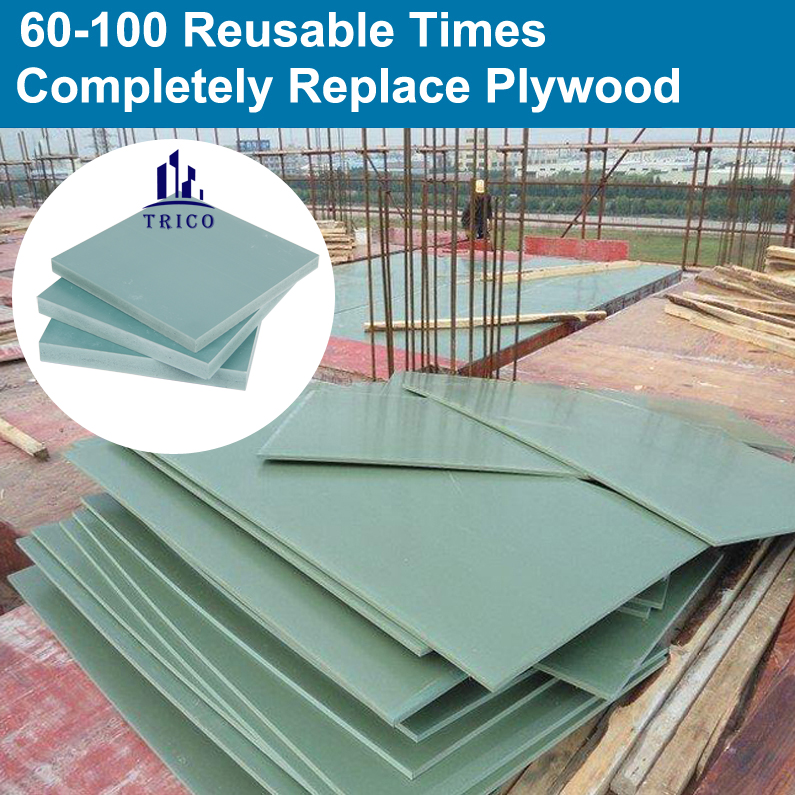 TRICO was founded in 2002. As an expert in the field of formwork and scaffolding, TRICO is committed to providing better products and services to customers in the global construction industry.
TRICO has a wide range of product lines, including the production and supply of full system of building formwork, scaffolding and related components, and has realized the "1+N" one-stop service mode. The products sell well in more than 90 countries and regions, winning the recognition and trust of business partners around the world.
TRICO's R&D team is experimenting and optimizing products every day. The endless improvement and perfection is the gene of TRICO culture. TRICO's mission is to promote the quality improvement, cost reduction and environmental protection and efficiency enhancement of global buildings.
Let's work together to make it easier to build houses anywhere in the world!