Steel prop is used for your formwork supporting. It has different diameter and adjustable length. Common dia are D60mm and D76mm. Of course, we can manufacture according to your requirement.

First part is Prop Sleeve. It is used to adjust steel prop length. If steel prop thickness is thick, can do thread on tube directly. If thcikness of tube is thin, we have to do seperated sleeve and weld on tube. For our prop sleeve, thickness can be 2.75mm, 3.0mm, 3.25mm. Length is 195mm, 200mm, 210mm and 250mm. Generally our clients request self color because they will weld it on tube and do further surface treatment.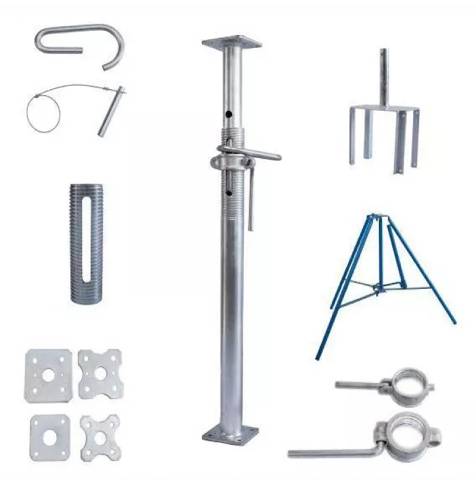 Second part is prop nut.It has different weight like 420grams , 450grams without handle, 620grams 670grams, 780grams with handle. Since we use automatic production line, it is easy to guarantee quality and delivery time even in large amount.
Third part is Prop pin/Support Pin which is used to lock prop sleeve and prop nut. We have G Pin, wire pin and chain pin.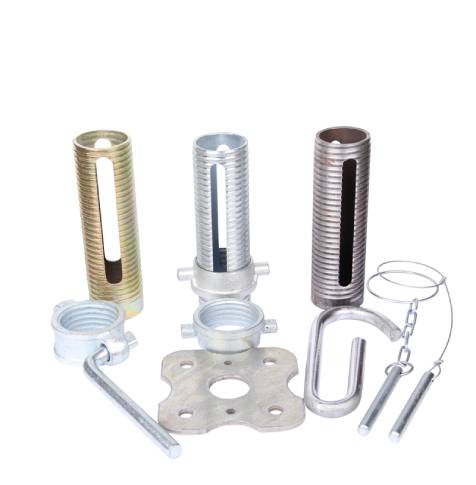 Forth part is Base Plate. Different types are available including flat type, flower type. Size and thickness can be adjusted based on your need. 120*120mm, 140*140mm and so on.