Concrete Steel Plywood Forming Accessories Turnbuckle Form Aligner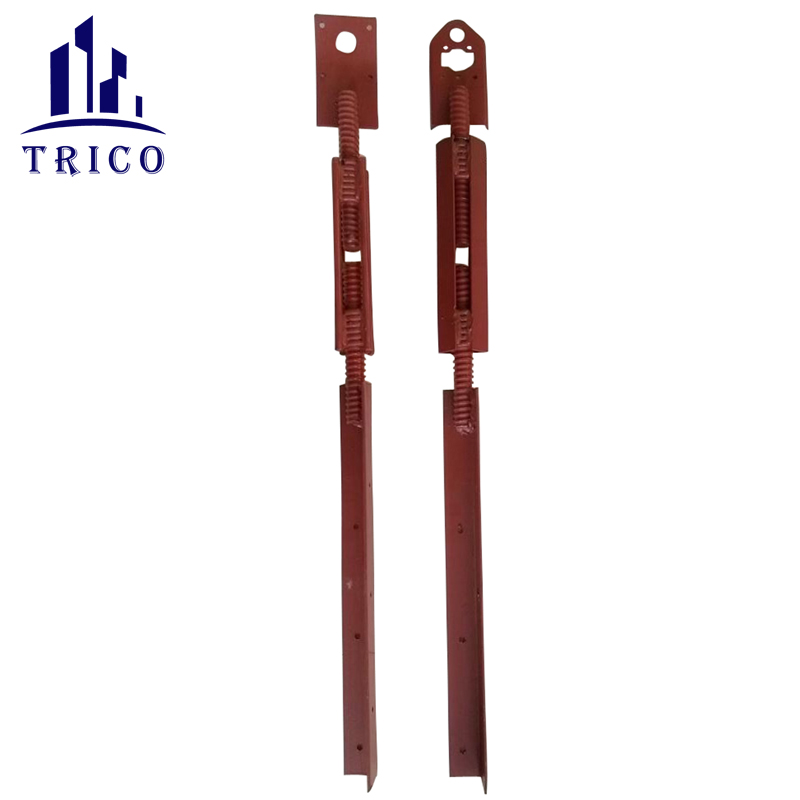 Usage:
The turnbuckle section of the aligner features a 1" diameter self-cleaning coil thread for fast adjustments.
Overall length of the aligner is 37" minimum and 40" maximum, offering 3" of effective adjustment
Turnbuckles allow for 6 inches of adjustment. The Turnbuckle is attached with nails or screws to lumber.
Anchor before final adjustments are made. The end of the turnbuckle contains a slot to accommodate a steel nail stake.
Bent turnbuckle form aligners are used to certain form panel and allow 6" of adjustment.
Packing Detail: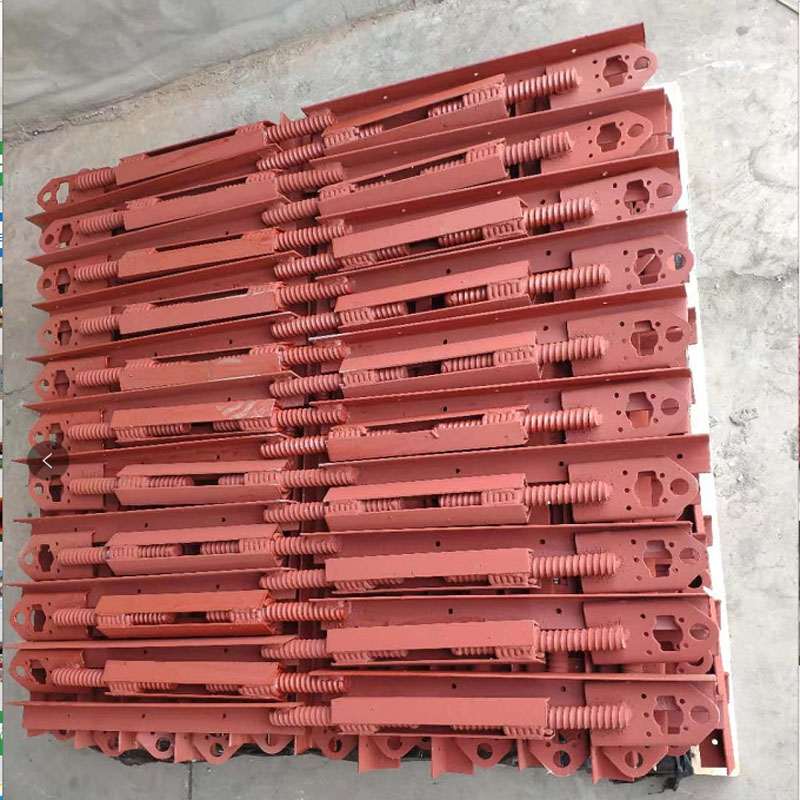 We, Hebei Trico Trade Co., Ltd, are engaged in manufacturing, exporting and supplying a supreme quality range of Scaffolding Systems & Fittings, since 2002. In our range, we offer Telescopic Steel Props, Scaffolding Props, Adjustable Beam Spans, Floorform Panels, Walkway Planks and Gratings. Moreover, we are engaged in offering APS Unit Scaffolding System, Cuplock Verticals/Standards, Vertical Scaffolding Pipes, Cross Bracing, Gho Gho Nuts, Pressed Sheet Metal Sleeve Couplers and others. The entire range of products is manufactured using high quality raw material, sourced from some of the trusted vendors of the industry. Moreover, we make sure to employ latest technology and advanced machinery for manufacturing and packaging these products. We also provide services related to maintenance, repairing and allied services.
The entire range of products is designed in compliance with the international quality standards at our end. Made available in varied grades, dimensions, finishes and other specifications, these products cater to the needs of different industries and sectors in an efficient manner. We can also customise the products as per the exact details specified by the clients. We also offer Scaffolding Props, Formwork Accessories such as Tie Rod, Tie Nut, Water Stop and etc. Besides, we check the quality of these products on certain quality parameters to make sure that our customers get a range of flawless products from us. Our product range is highly demanded all across Australia/NZ, USA, Mexico, Poland, UK, Korea, South/West Africa and Middle East.