<p
Hot Rolled Z Bar/ Tie Bar 180kn / Wall Tie Rod for Construction
The hot rolled tie bars are discontinuously threaded rebars. Disconinuous threaded makes the concrete tie rods self-cleaning in construction after working from the concreting.
The grade of this kind of concrete reinforcing bar is classified by yield strength as "PSB" plus the specified minimum P, S, B, are referred to Prestressing, Screw and Bars respectively and the number ,minimum yield strength value, for example, "PSB830" means minimum yield strength value is 830MPa (usually as PSB830).
Item Name
Photo
Material
Diameter
Length
Weight

Finishing




Hot Rolled

Tie Rod

PSB500

PSB830

PSB1030

D15

1.0m,1.2m

,1.5m,3.0m,

5.8m,6.0m,

or cutting as

your

requirement

1.42kg/m

Self color

or

galvanizing

D20
2.47kg/m

D25
4.1kg/m
OEM service is available.

Packaging: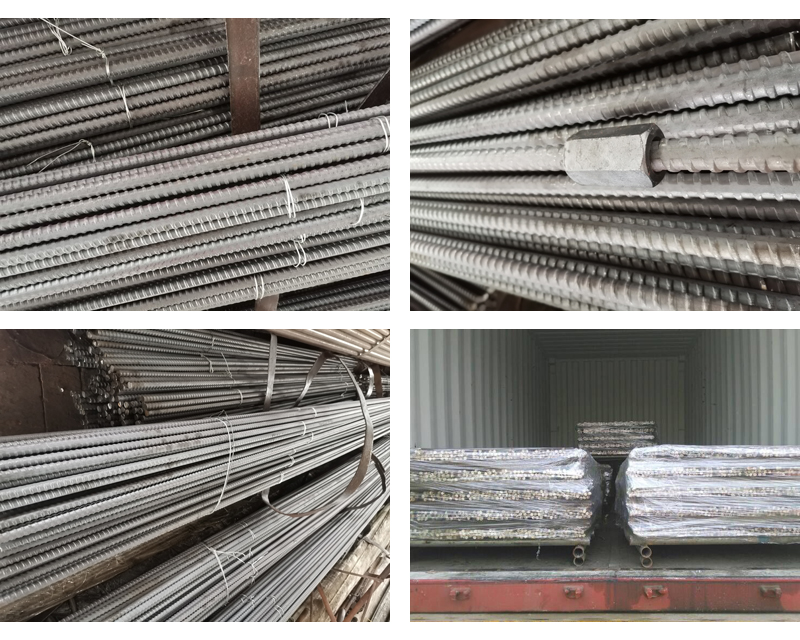 Hot rolled tie rod is one of the formwork concrete tie rod system accessories. In Hebei Trico, you can find a comprehensive range of formwork accessories.

Trico's formwork accessories include but not limited to the following items: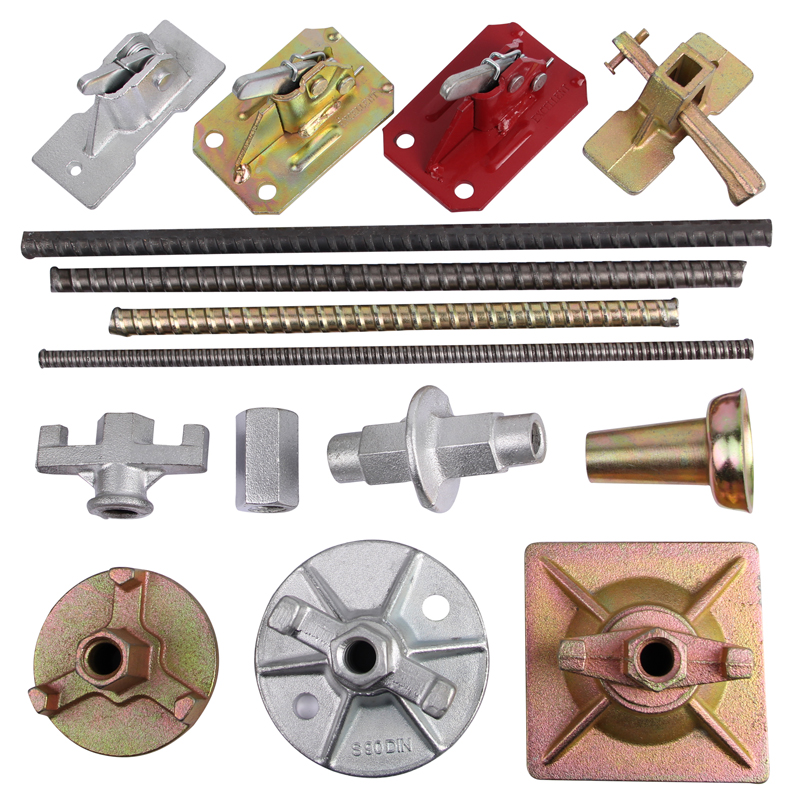 Concrete Tie Rod: standard tie rod and high tensile tie rod
Tie Rod Water Stopper
Wing Nuts & Tie Nuts & Combi Plate Nuts
Formwork Rapid Clamp & Rapid Clamp Tensioner
Spring Clamp & Spring Clamp Tensioner
Hex Nuts & Connection Nuts
Waler Plate/Washer Plate
Plastic Formwork Panel
The tie rod and the related formwork tie rod system accessories are used in all formwork system. It is used popularly in Slab Formwork System, Column Formwork System, Wall Formwork, Beam Formwork, Pre-cast Concrete Elements, and all kinds of concrete works.

More than the formwork tie rod system accessories, you can also find other formwork system and accessories: Steel Formwork, Steel Plywood Formwork, Aluminum Formwork, etc.