Construction Formwork Accessories Steel Tie Rod
A lot of related accessories are available, such as hot rolled tie rod, wing nut, tie nut, hex nut, connection nut, water stop, formwork clamp, steel cone, etc. All of the tie rods and related accessories are applicable to all kinds of concrete formwork & shuttering system.
The steel tie rod is one of the concrete tie rods. It is cold rolled with different materials, diameters. The detailed specification is as the table shows.

Product name
Diameter
Material
Weight
Length
Finishing
Steel Tie Rod
D12
Q235
0.75kg/m

1m,1.2m,1.5m,3m,

5.8m,6m or cutting as your requirement



Self color or galvanizing
D15

Q235

Steel #45

1.50kg/m
D20
Q235
2.50kg/m
The cold rolled tie rods are threaded from a steel round bar structure. The different steel structure grade makes the conceret tie rods with different breaking load. Take the D15(15/17mm) tie rod for example:
The ultimate rest result of D15 concrete tie rod by Steel grade Q235: 95Kn
The ultimate rest result of D15 concrete tie rod by Steel grade #45: 145Kn
Cold rolled formwork tie rod production and packing detail: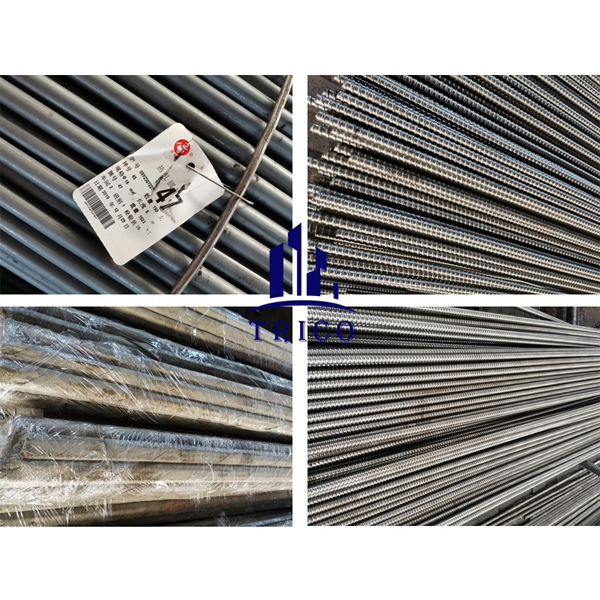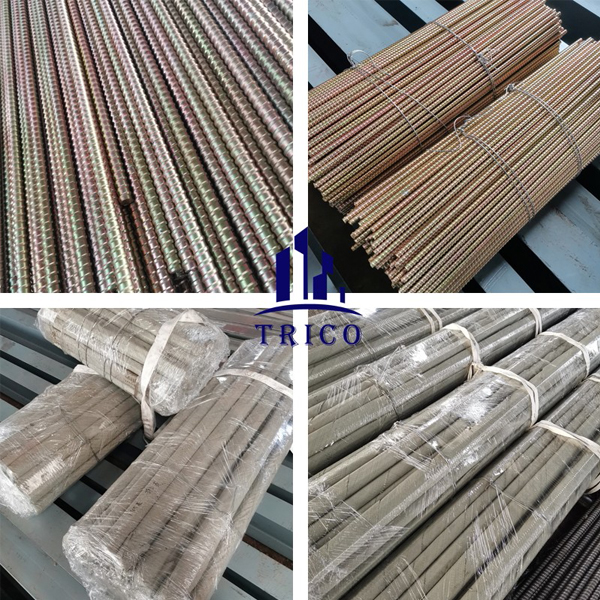 The concrete tie rods are used with various formwork accessories in concrete contruction. The tie rods are able to work with formwork wing nuts, concrete anchor nuts, hex nuts, connection nuts, washer plates, formwork wedge clamps, formwork spring clamps, water stopper/water barrier nut, combi plate nut, plastic cones, plastic tubes, etc. All of these items are popularly for concrete formwork & shuttering systems, including wall formwork, column formwork, slab formwork, beam formwork, etc.
We are a supplier of construction steel tie rod, welcome to contact us.