U CLIP is a galvanised carbon steel rod, bent to shape and specially designed to be used with metal formwork locking accessories.
It is commonly seen in the construction industry. It is simple to use and can be resused as often as required.
Description

Diameter

Weight

Package

U clip

12mm

160g

169pcs/bag;100pcs/bag

15mm

320g

100pcs/bag

16mm

360g

100pcs/bag
Finishing

Yield Strength

Tensile Strength

Diameter

Elongation

Galvanised

325N/mm

2

490N/mm

2




12mm

18%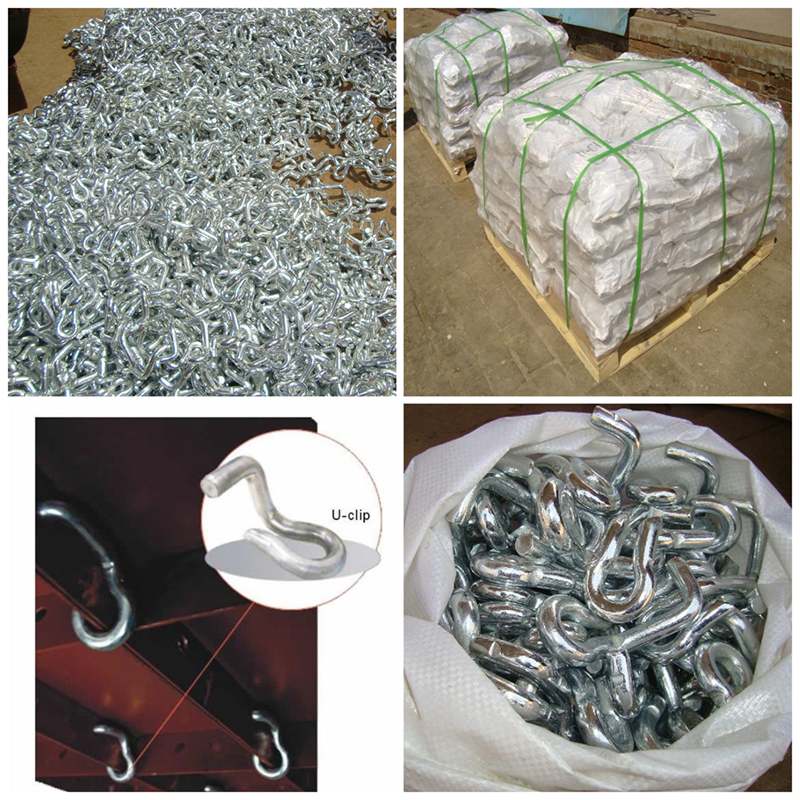 Five Promises:
1.Quality: Strictly control the quality through three levels. First level, quality test on the producing line. Second level, quality test during warehousing. Third level, quality test before loading.
2.Timeliness: 24 hours online.Provide consulting and quotation services for customers all the time.
3.Veracity: Strictly follow the customer standard to ensure the tolerance range and meet customer's requirement.
4.Integrity: If The customer complains about the quality of the products, our company will actively cooperate with them to solve the problem. If it is the responsibility of our company, we will bear the corresponding responsibility and compensation.
5.Longevity: Establish good long-term relationship with customers.